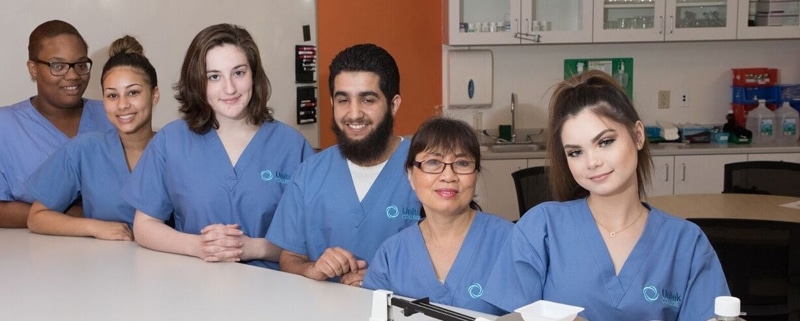 Sign up for Pharmacy Technician Training in California
The pharmacy technician education prepares students for pharmacy technician positions at an entry-level.
The future technicians are expected to work mostly in hospitals and community pharmacies, although employment in other facilities is possible. When an individual has successfully completed a training program within a pharmacy technician school, he or she can apply for registration with the state of California.  Pharmacy Technician education training can be obtained from various great institutions.
Find out if you are a good fit for a career in Pharmacy Tech
Before signing up for pharmacy technician training in California, you have to take into consideration some of the aspects involved with this practice, and decide whether this profession is suitable for you. For instance, this job may require you to work evenings, weekends, and even holidays, and you may find this quite disturbing. Moreover, over two thirds of the job openings for this position are in retail pharmacies, and if you imagined you would be working in a hospital or so, you may be disappointed to find out that you cannot do that as soon as you would like to.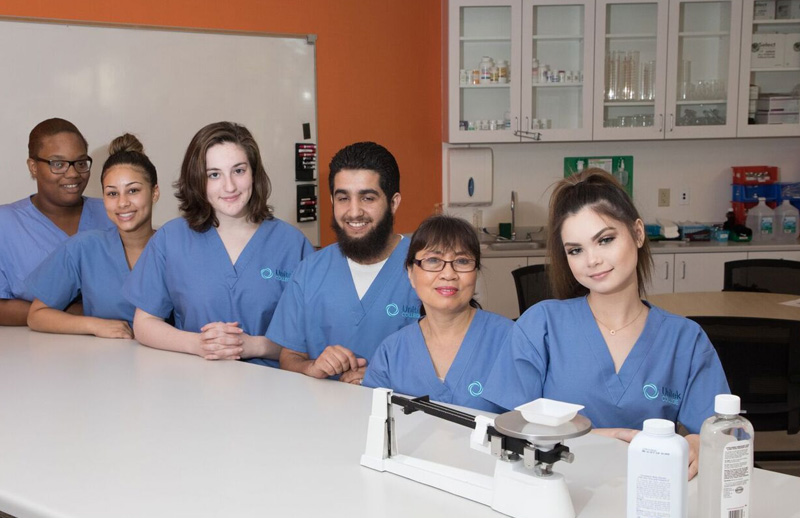 If you are considering to register for a pharmacy technician education program, there are some recommendations that you should try to meet. For instance, you should enjoy detailed and precise work, be able to perform pharmaceutical calculation, meaning you should have good reasoning and math abilities, type well, have good manual dexterity, be familiar with data entry, and have normal color vision and good eyesight.
Before signing up of pharmacy technician training in California, or any other state, you should determine whether you have good communication and interpersonal skills, are able to work under pressure and deal with physicians, nurses and patients, etc. Registration in a pharmacy technician school totally forbids that you have any drug abuse problem, prior to course attendance.
Get Certified for better career prospects
Upon completion of a training program provided by a pharmacy technician school, individuals can take a voluntary exam, the National Pharmacy Technician Certification Examination, which they have to pass in order to become a certified pharmacy technician.
Pharmacy technician training in CA is widely available, from a number of different sources. In order to find the pharmacy technician school that best fits your goals and needs, you can use the information available on the Internet about these schools form California. This detailed information will help you make a decision as to which of the pharmacy technician training programs in California is the most appropriate for you in order to meet your educational and career goals.
The expected attendants of the pharmacy technician training in CA are individuals who wish to become pharmacy technicians or are interested in changing professions, and becoming pharmacy technicians. The aim of the pharmacy technician education program provided by the colleges of California is to ensure that graduates will become familiar with the pharmacology of medications and the pharmaceutical terminology and how these relate to the anatomy they affect.
Graduates of the pharmacy technician training in CA will also  become familiar with state and federal laws that govern pharmacy, the differences between retail pharmacies and hospital environments, the responsibilities the have to assume as pharmacy technicians, and so forth.

* Programs vary by location
** Bakersfield campus is currently not accredited
https://www.unitekcollege.edu/wp-content/uploads/2018/01/pharmacy-technician-training-in-california.jpg
518
800
Unitek College
https://www.unitekcollege.edu/wp-content/uploads/2017/07/unitek-college-logo-01.svg
Unitek College
2011-10-14 07:28:17
2018-01-30 16:07:45
California Pharmacy Technician Schools