Once you have decided to pursue a career as a pharmacy tech, it's time to choose a program that will help you meet your professional goals. Unitek College has a rigorous and comprehensive pharmacy tech program that will help you achieve your goal in a timely and convenient manner. Before investing time and money in the program, it is important to consider whether a career as a pharmacy technician is the right fit for your personality, strengths, interests, and salary expectations.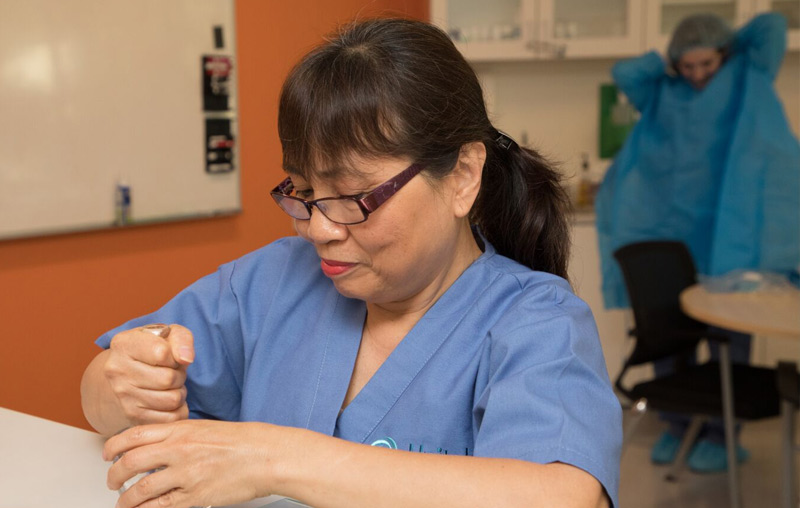 On any given day, a pharmacy tech is responsible for helping the pharmacist prepare and fill prescriptions. With the baby boomer population planning for retirement, now is the perfect time to enter any field within healthcare, especially pharmacy. If job security is a concern, pharmacy tech
The Unitek College Pharmacy Tech program provides students with the fundamentals necessary to thrive in a career as a pharmacy technician, including career preparation. Our career services distinguish us from other programs that equip students with the practical skills but no knowledge about how to market themselves in a competitive climate. We provide resume and cover letter review, interview preparation, job search strategies, and overall coaching on how to craft a professional brand that helps students stand out to employers. We aim to provide students with a holistic experience – preparing them for life after graduation in all aspects.
Unitek's graduates leave the pharmacy program and work in retail and hospitals, with a practical understanding of the skills they need to obtain meaningful employment. Our curriculum was designed to provide rigorous academic work with hands-on exercises in the form of an externship that totals 240 hours. Students are treated as professionals from beginning to end of the program as they become well-versed in OSHA and HIPAA guidelines they will be expected to know on the job.
If you are looking for an "in demand" career, pharmacy tech is a expected to grow. If you are organized, meticulous, and good with details, you will most likely thrive at stocking inventory for prescription medications. There is a small aspect of the position that is patient-facing, which requires you to interact with patients and their families filling prescriptions.

* Programs vary by location
** Bakersfield campus is currently not accredited
https://www.unitekcollege.edu/wp-content/uploads/2017/07/unitek-college-logo-01.svg
0
0
Unitek College
https://www.unitekcollege.edu/wp-content/uploads/2017/07/unitek-college-logo-01.svg
Unitek College
2018-02-25 04:17:09
2018-03-19 20:04:11
Pharmacy Tech Schools