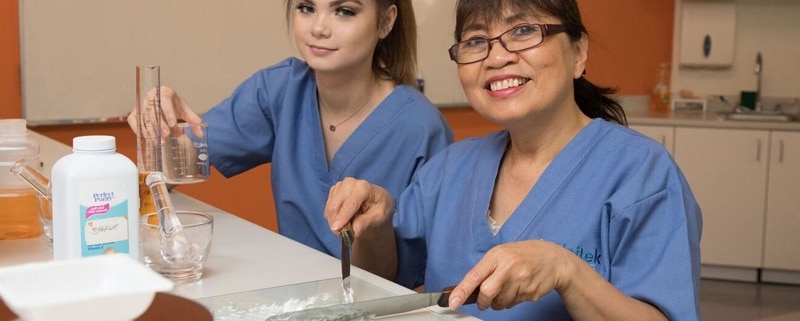 The Future of Pharmacy Technicians | Jobs and Salaries for Pharmacy Technicians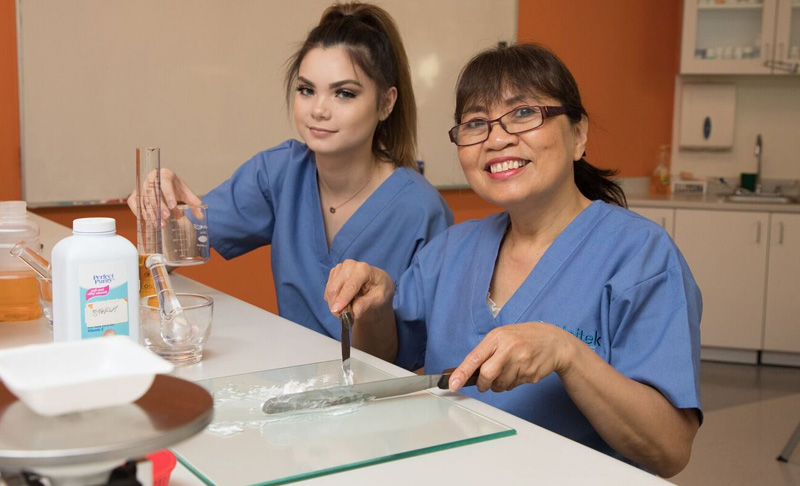 The Future of Pharmacy Technicians
Innovation of the pharmacy technician's role has occurred with changes in accreditation programs. Accredited education programs allow for the standardization of skills and this expansion of knowledge is partly responsible for these innovative changes. While pharmacy technician educational programs are evolving as quickly as changes are taking place in the job market, the pharmacy technician's role offers opportunity to get into the growing health care field.
Employers demanding Pharmacists with training
Some experts predict that expanding the pharmacy technician role could lead to specialization, especially since pharmacists are demanding a larger base of knowledge to fill certain roles in their pharmacy operation. Innovating the pharmacy technician's role has led to training in more technical areas, such as vaccines, stress management and IV preparations. Pharmacists have mentioned the desire to have trained pharmacy technicians that can play a more active role in the operation. This frees up time for the pharmacist to play a caring, advisory role in patient care.
While there was a time that the occupation was considered a clerical assistance position, that role is expanding as pharmacies become busier and need more technical assistance in filling prescriptions for the elderly population. Of course, there is always a need for prescriptions, regardless of age, but the elderly are more likely to need interaction with the pharmacist, especially as the combination of medications should be closely monitored. With these expanding pharmacy technician roles, pharmacists are enjoying the ability to get out from behind the counter and be more actively involved in their patient's care by answering questions and offering advice.
Demand for Trained Technicians Up
There is an increase in demand anticipated for the next decade, based on demographics of the aging population. According to the Bureau of Labor Statistics, employment of Pharmacy Technicians and aides is expected to increase by 32% from 2010 to 2020 (the average for all occupations is 14%) (Source: www.bls.gov, 01/2012). For this reason, innovating the pharmacy technician's role will continue to involve changes in accreditation programs, but the expanding occupational opportunities might involve training on different technical levels.
Growing responsibility means the opportunity to make more money
There are practice sites where the pharmacy technician's role includes dispensing medications and taking prescriptions over the phone or helping with error-reduction, with some of the traditional pharmacist's tasks being delegated. For pharmacy technicians, this growing responsibility means the opportunity to make more money and become more technically advanced. There are many health care professionals behind the reforms for a new era in health care. This includes the demand for more highly-skilled pharmacy technicians to be part of a multi-discipline health care team.
Obviously, there may be more pharmacy technicians that decide to further their education and opportunities by becoming a skilled pharmacist. Grooming the "up and coming" pharmacists is another part of innovative changes and expansions that are part of the pharmacist technician's future. While the pharmacy technician accreditation programs involve more than 600 hours of training and education, it is obvious that the results will lead to thoroughly-prepared pharmacy employees. This is important as more states are requiring registration with boards of pharmacy, but it will also fill the anticipated demand of pharmacies, for the coming decade.

* Programs vary by location
** Bakersfield campus is currently not accredited
https://www.unitekcollege.edu/wp-content/uploads/2018/01/future-of-pharmacy-technicians.jpg
486
800
Unitek College
https://www.unitekcollege.edu/wp-content/uploads/2017/07/unitek-college-logo-01.svg
Unitek College
2011-10-14 07:48:14
2018-01-30 16:06:44
The Future of Pharmacy Technicians | Jobs and Salaries for Pharmacy Technicians