Do Rewards of Cheap Drugs Outweigh Risks?
Storefronts entice more to play 'RX roulette'
The Internet is awash with websites selling discount prescription drugs. For those who are intrigued by the savings but wary of the shadowy nature of an online store, there are now brick-and-mortar alternatives popping up in strip malls everywhere offering the same discounts. But are the drugs they sell legitimate — or even safe?
A six-month investigation by CNBC into those questions revealed some surprising results. According to CNBC, the investigation found that "while there are considerable weaknesses in the alternative sales outlets, the risks are not always as serious as some in the industry claim."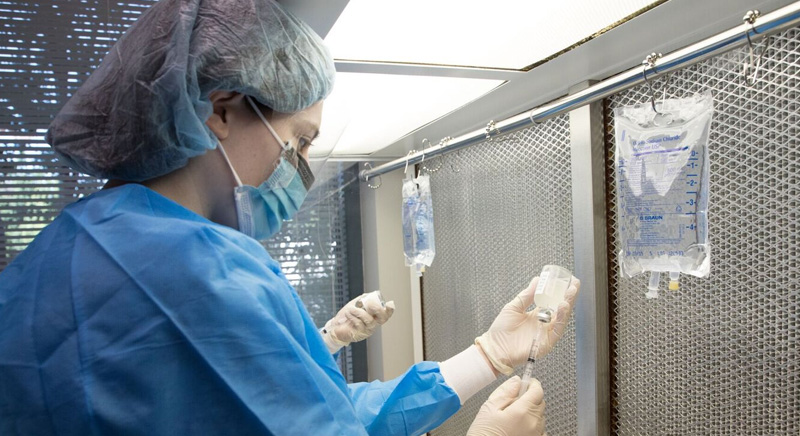 "Russian roulette" is how Carmen Catizone, executive director of the National Association of Boards of Pharmacy, describes the risk/reward of knock-off meds. Without the kind of oversight that his association provides, there are no guarantees that drugs purchased outside the U.S. system are authentic or safe.
But Americans have a serious drug habit, spending twice the average for industrialized nations, so the lure of discount drugs is powerful.
"As a result," CNBC's Scott Cohn said, "consumers are often left with a difficult choice: pay high prices for near-certain safety, or pay deep discounts and take a calculated gamble that can — and sometimes does — pay off."
The CNBC story took an interesting turn when the investigation team conducted a test of drugs purchased from both regulated and unregulated retailers. Using valid prescriptions, it placed orders for brand name Lipitor at four "facilitators" — discount drug storefronts — in Florida, as well as at two Internet pharmacies. It also placed the order at two traditional pharmacies in New York and New Jersey.
Although the orders from the facilitators took weeks to arrive — the supply route of knock-off drugs tends to zig-zag the globe — they were declared "authentic Pfizer manufactured drug product not intended for distribution in the U.S. market" by drug testers at Pfizer who agreed to take part in the test.
That same team of testers at Pfizer has found insecticide and other harmful additives in the bogus drugs it has tested as part of its effort to identify and crack down on the unregulated drug trade. But as the CNBC investigation revealed, the cheaper drugs are often as safe and effective as advertised — although "often" might not be enough to woo some cost-conscious shoppers.

Source: cnbc.com
* Programs vary by location
** Bakersfield campus is currently not accredited
https://www.unitekcollege.edu/wp-content/uploads/2017/07/unitek-college-logo-01.svg
0
0
Unitek College
https://www.unitekcollege.edu/wp-content/uploads/2017/07/unitek-college-logo-01.svg
Unitek College
2014-07-17 06:59:15
2018-01-30 16:05:50
Do Rewards of Cheap Drugs Outweigh Risks?