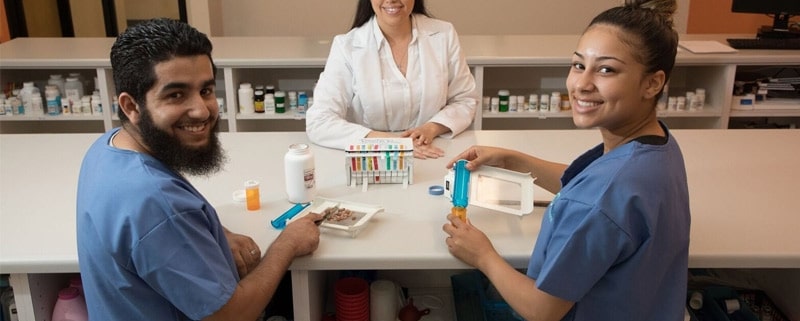 Pharmacy Tech Programs at Unitek College in Bay Area
Pharmacy Tech Programs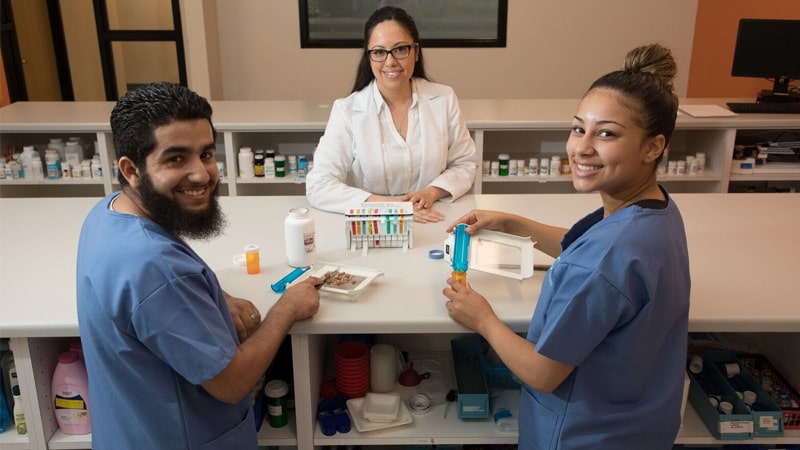 It seems sometimes that the people without four year college degrees under their belts are unable to find interesting jobs that pay well and give them the opportunity to excel in challenging careers. However, there are a few that know this to be untrue, thanks to places like Unitek College. Unitek College can help anyone with a serious drive to better their career in as few as nine months.
The pharmaceutical industry is constantly growing and changing, and pharmacy technicians are in high demand. They do much of the same work that pharmacists can – stocking, doing inventory of prescriptions, preparing insurance claim forms, maintaining patient medication records, packaging and preparing various medications — but they are not required to have the same level of schooling as a licensed pharmacist. The biggest difference is that a pharmacy technician works directly under the supervision of a pharmacist and needs their work to be double checked before a prescription can be given out.
Your Career as a Technician – Retail or Hospital
Through Unitek College, those enrolled in the Pharmacy Tech Programs will be given the opportunity to pursue work under a licensed pharmacist in hospital and retail settings, after being armed with an understanding of various drugs and their properties, knowledge on how to prepare doses of medication, and everything necessary to complete a pharmacy externship to aid in obtaining employment as a pharmacy technician.
Invest the time and resources to get well trained
The pharmacy technician classes themselves take place over 38 weeks, with six separate 100-hour classes where students will learn about the basics of pharmacy care, the usage of drugs and precautions taken when administering medication, human anatomy and how common treatments affect disease's hold on the body, how to prepare an IV, and much more. The course is capped off by a three week pharmacy externship where the student puts their learned skills use under a licensed pharmacist at a pharmacy experiential learning site.
Unitek College provides exam passing assistance on the Pharmacy Technician National Certification exam. Unitek College offers a very flexible schedule for their classes, offering daytime, afternoon, and evening classes. To help students pay for the course a variety of financing options are available for those who qualify.

* Programs vary by location
** Bakersfield campus is currently not accredited
https://www.unitekcollege.edu/wp-content/uploads/2018/01/pharmacy-tech-program-in-the-bay-area.jpg
450
800
Unitek College
https://www.unitekcollege.edu/wp-content/uploads/2017/07/unitek-college-logo-01.svg
Unitek College
2011-10-14 07:32:53
2018-01-30 16:06:57
Pharmacy Tech Programs at Unitek College in Bay Area