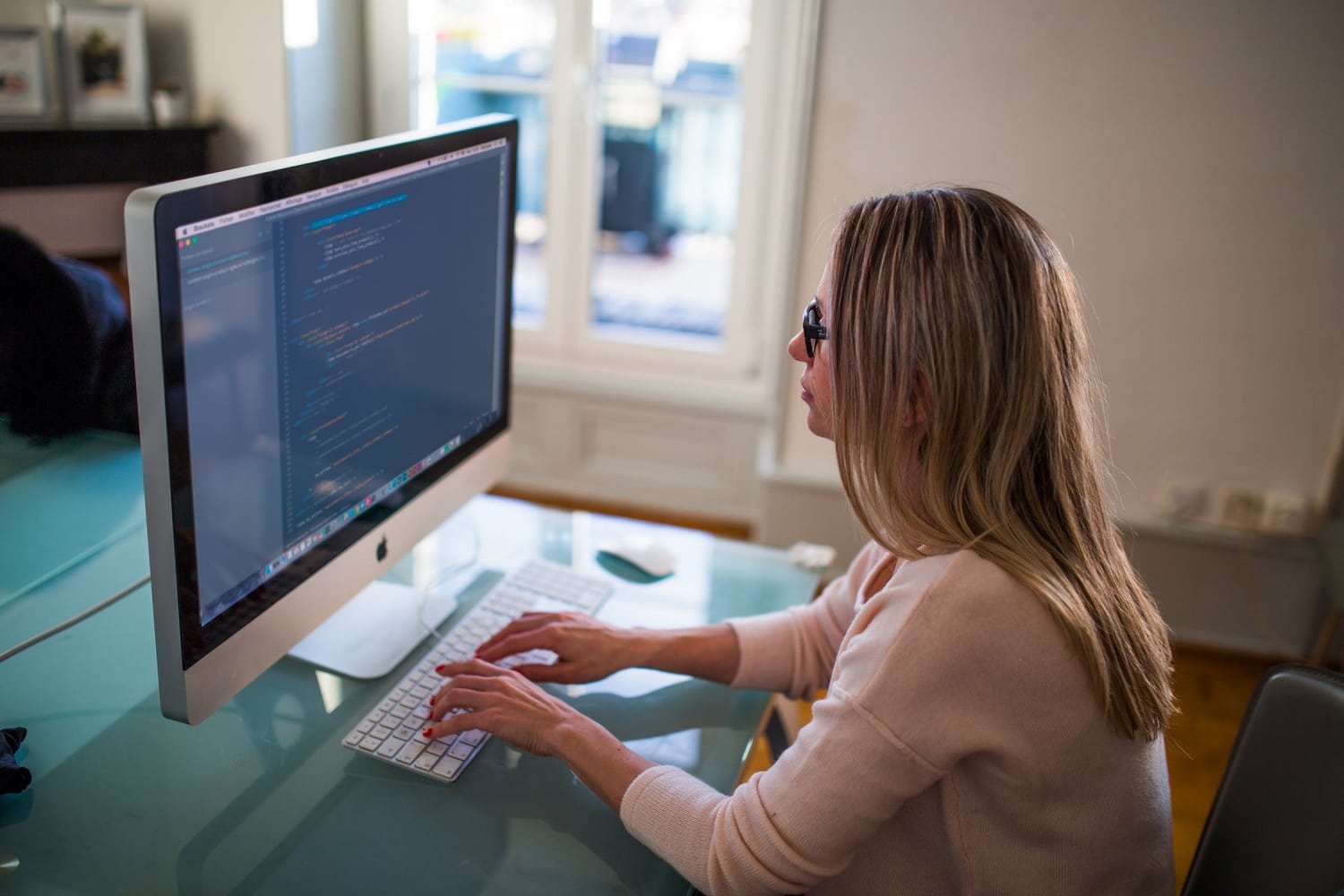 Medical Office Administration is a healthcare career that's on the rise. According to the U.S. Bureau of Labor Statistics, employment opportunities are expected to grow 13 percent by 2026. If you're interested in becoming a Medical Office Administrator, you might be wondering: "What does a Medical Office Administrator do?" and "How much does a Medical Office Administrator make a year?"
These are important questions, and you can find the answers in our MOA FAQ. Formal training and coursework are also important aspects to consider. For instance, a program's MOA courses can give you a glimpse into a potential career. We recently looked at classes for our other healthcare programs (BSN, MA, and VN, among others). Now we've put together an outline of Unitek's MOA courses…
MOA Coursework at Unitek College
The Medical Office Administration program equips students with the skills they'll need to excel as Medical Office Administrators. Throughout this program, students learn the fundamentals of medical terminology, medical office procedures, office computer applications, patient interaction, insurance plans and forms, and coding procedures. Some benefits also include certification advising and employment assistance.
Below are course descriptions for the MOA program, but even more information can be found in the school catalog.

+ Fundamentals of Health Care
This course introduces students to the principles of medical law and ethics, including HIPAA and the Patient's Bill of Rights. They use prefixes, suffixes, and root words to create medical terms related to body position, planes, and cellular structure. Plus, students learn how to take patient vital signs and perform basic first aid.
+ Computer Fundamentals
In this course, students use the computer to practice keyboarding skills and perform basic office functions. They draft appropriate office correspondence and email communications. Basic anatomy, physiology, and common disorders of the integumentary system are also discussed.
+ Medical Office Administration
The course introduces students to front office operations. These include, among others:

Procedures used to open and close the office
Patient intake methods
Telephone etiquette
Patient communication techniques
Appointment management
File creation
Medical terms related to the urinary and reproductive systems
+ Business Practices in the Medical Office
In this course, students use Microsoft Excel and QuickBooks to perform general accounting and bookkeeping functions. They learn how to create ledgers, process payments, and discuss payment arrangements with patients.
+ Health Records Management
This course introduces students to the laws and regulations that govern patient medical records. Students use software to create, audit, and modify electronic health records. Secure data transfer procedures are also discussed.
+ Medical Insurance Billing
This course presents information about various types of insurance plans, including HMOs, PPOs, Group Plans, and Medicare. Students also:

Familiarize themselves with forms used by insurance plans, Medicaid, Workman's Compensation, and Disability
Use software to process and submit mock billing forms
Troubleshoot and correct denied claims
+ Medical Insurance Coding
This course introduces students to various coding procedures. Additionally, they learn coding principles, code modifiers, and how to apply the correct code to inpatient and outpatient procedures. Finally, students practice evaluating records submitted by healthcare providers.
+ Medical Office Externship
The externship is a field experience that is completed as the final course in the program. Students will have the opportunity to work in a real-world environment and practice the skills they acquired in class. In addition to demonstrating subject knowledge and skills, students should demonstrate teamwork, professionalism, and initiative.
An Overview of Unitek College
Founded in 2002, Unitek College is an accredited, private institution that combines unique academic and technical specialties to provide excellent training programs in healthcare and nursing. With seven campuses in California, Unitek offers educational programs in the cities of Fremont, San Jose, Hayward, Concord, South San Francisco, Sacramento, and Bakersfield. All Unitek College campuses offer healthcare career training and clinical education experiences.
If you'd like more information, please visit Unitek's contact page and reach out to a friendly school representative.
Learn how to help others with Unitek College!
https://www.unitekcollege.edu/wp-content/uploads/2019/08/what-does-a-medical-office-administrator-do.jpg
1000
1500
Alyssa Jordan
https://www.unitekcollege.edu/wp-content/uploads/2017/07/unitek-college-logo-01.svg
Alyssa Jordan
2019-08-23 05:15:37
2019-08-09 12:32:08
A Look at Medical Office Admin Courses