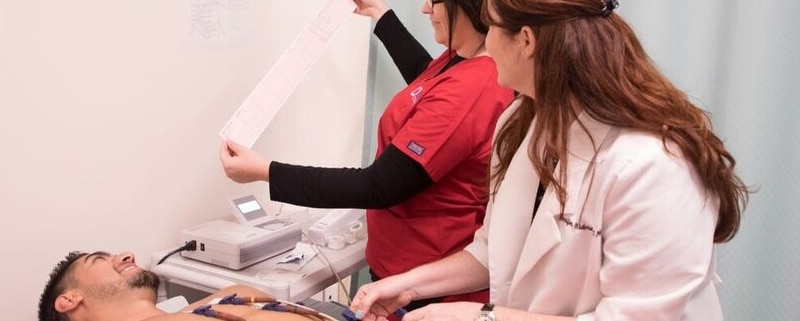 A medical assistant acts as both an administrator and healthcare professional, performing clinical duties and managing administrative tasks in medical offices, laboratories, hospital clinics, and other settings.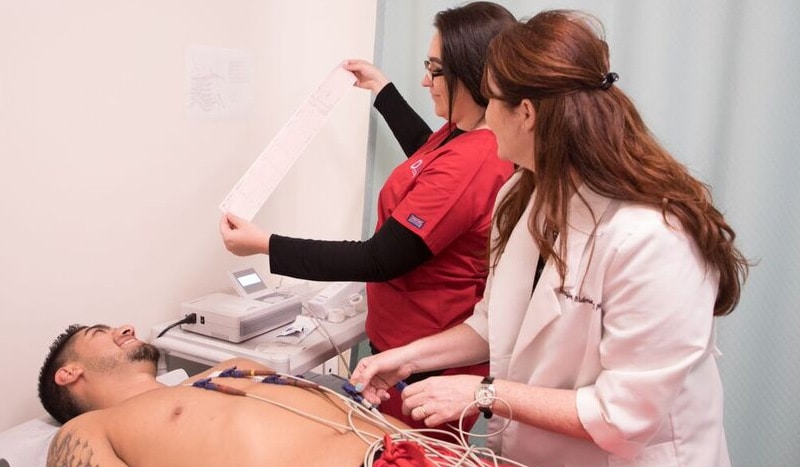 Administrative tasks may include:
Greeting patients and answering telephones
Booking and canceling appointments
Filing medical paperwork and updating patient charts
Liaising with laboratories and insurance companies
Arranging hospital visits and admissions
Ordering office and medical supplies
Overseeing billing and bookkeeping
Clinical tasks may include:
Explaining medical procedures to patients
Prepping patients for examination
Sterilizing medical equipment
Assisting physicians
Taking blood samples and giving injections
Performing diagnostic and laboratory tests
Carrying out electrocardiograms (ECGs)
Removing sutures and changing dressings
What Qualities Should a Medical Assistant (MA) Possess?
To become a medical assistant, you should be:
Personable and friendly, as MA put patients at ease.
Attentive, as MA need to acquire important medical information from patients.
Articulate, as MA need to interact effectively with patients.
Trustworthy, as MA handle confidential medical information.
Respectful, as MA work with a variety of patients and healthcare professionals.
Neat and tidy, as MA must present themselves professionally and keep an office running smoothly.
Accurate and detail-oriented, as MA often need to multitask.
Able to take initiative and work independently when necessary.
What Can I Expect from a Medical Assistant Role?
A medical assistant position will give you the opportunity to gain medical experience and meet new people, while also offering a range of opportunities to learn and grow both personally and professionally. As a medical assistant, your role changes daily and offers many exciting challenges. A typical workday will involve a wide range of administrative and clinical tasks.
Where Can I Work as a Medical Assistant?
Medical assistants can find employment at a variety of health care institutions, including:
Physician's offices
Hospitals
Nursing Homes
Clinics
Optometrists
Chiropractors
Podiatrists
Laboratories
Health Industry Providers
Career Growth as a Medical Assistant
Healthcare careers are in demand as the United States' population of baby boomers continues to age. The demand for medical assistants is relatively high, with employment projected to grow 29% from 2012-2022; this rate is higher than the average for all occupations, according to the Bureau of Labor Statistics.*
The career progression of a medical assistant can be varied, as the career is a combination of clinical and administrative work. Some medical assistants pursue an administrative role, becoming an office manager within a healthcare facility. Other MA's enjoy the clinical side of a medical assisting role, and seek positions in the healthcare and medical fields, such as nursing or another healthcare occupations.
Medical Assisting Program
If you wish to become an MA you may want to consider enrolling in a medical assisting program. The training teaches students about human anatomy and body functions. Mastering medical terminology is also a vital component of any healthcare program, as students need to understand the meaning of medical terms used within their practice. Mastering medical terminology prepares students for future training modules on techniques used in laboratory, pharmaceutical, diagnostic and clinical procedures.
*According to occupational data on www.bls.gov, employment within this growing field is projected to increase 29% from 2012-2022 (Source: www.bls.gov, 03/2014).
We Offer Medical Assisting Training Throughout California:

https://www.unitekcollege.edu/wp-content/uploads/2018/01/what-is-the-role-of-a-medical-assistant.jpg
467
800
Alyssa Jordan
https://www.unitekcollege.edu/wp-content/uploads/2017/07/unitek-college-logo-01.svg
Alyssa Jordan
2011-10-14 06:07:57
2018-06-12 21:31:09
What is the Role of a Medical Assistant?