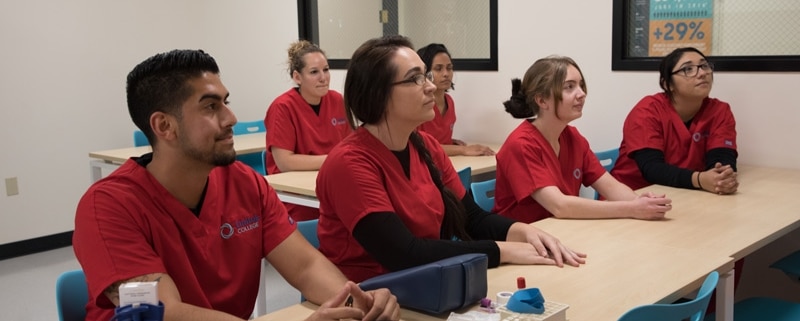 While pursuing Medical Assistant training, you've likely asked yourself this question: What are the requirements to become a Medical Assistant? The answer largely depends on your future employer as well as your goals and your location. For instance, some employers might only hire applicants with a formal education. Others yet might even require certification for their Medical Assistants.
Paths to Become a Medical Assistant
According to an article by Online Medical Assistant Programs, there are two primary paths that you can take to become a Medical Assistant: on the job training and education or formal training through established programs. The first option may be the fastest way to enter the field—it would allow you to work and earn money as you learn—but it's typically the riskiest option as well.
This is because some employers do not want to hire an untrained applicant. Not only would it cost them additional time and resources to train the person, but they would also run the risk of this person potentially making more on-the-job errors. In the healthcare field, such errors could have serious consequences.
Formal Training for Aspiring Medical Assistants
The second option might include on-campus instruction in addition to online or hybrid classes. There are numerous colleges, universities, and technical schools that provide Medical Assistant training. Some accelerated programs can even be completed in under a year. If you have time or schedule constraints, you might want to consider the Medical Assistant program at Unitek College. It can be completed in as little as 9 months, and it prepares aspiring Medical Assistants for work in the field.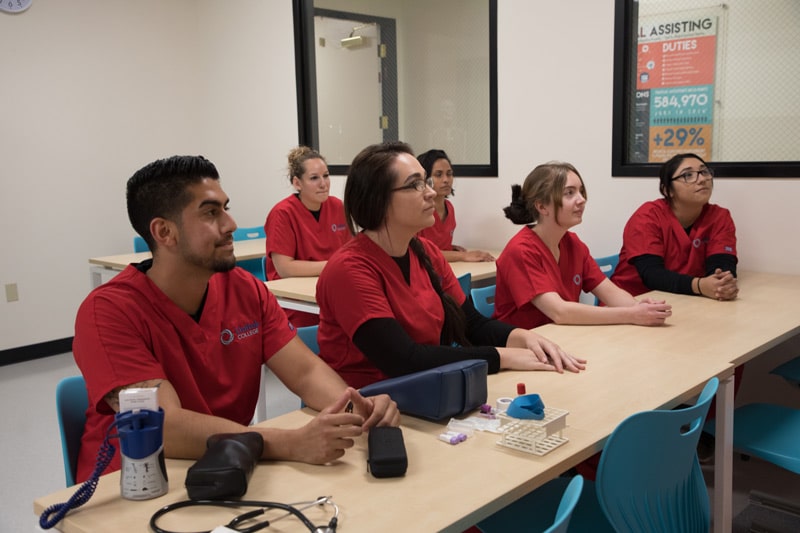 If you choose to pursue formal training, you will often find traditional classroom learning as well as laboratory sessions. Additionally, some programs will offer classes in the day, afternoon, or evening hours, and they might even provide online instruction. This is why it is critical for you to have set goals and understand your time constraints. For example, if you work during the day, you would need to select a Medical Assistant school that offers evening or weekend classes. In the end, knowing what doesn't work for you will help you pick the right program.
A Great Outlook for Medical Assisting
According to the Bureau of Labor Statistics, employment of Medical Assistants is projected to grow 29 percent by 2026, a rate that is quicker than the average of most occupations.1 The Bureau of Labor Statistics has linked this demand to the aging baby-boomer population. As they head toward retirement, their needs for preventive medicine will likely increase at a steady rate.
To keep up with the demand, physicians will need to hire more healthcare personnel to perform routine administrative and clinical duties. A larger team would allow physicians to see a greater number of patients and improve the overall health of the community.
A Brief Overview of Unitek College
Unitek College is one of California's reputable healthcare and nursing colleges. Taught by field experts, Unitek programs teach the best-practice clinical technique and theory used in the field today. Their graduates are equipped with sought-after skills, and they are prepared to excel in many of the fastest-growing careers in healthcare.
Currently, Unitek maintains six campuses in Northern California and one in Southern California. All of these locations offer an efficient Medical Assisting program that educates students through expert lectures, applied training, and supervised externships. To speak with a representative, please choose your desired campus and look up their contact information here.
Realize your dreams with Unitek College, today!
We Offer Medical Assisting Training Throughout California:

https://www.unitekcollege.edu/wp-content/uploads/2018/01/is-a-medical-assistant-career-for-you.jpg
533
800
Alyssa Jordan
https://www.unitekcollege.edu/wp-content/uploads/2017/07/unitek-college-logo-01.svg
Alyssa Jordan
2018-10-24 17:32:40
2018-10-29 16:25:21
What Are the Requirements to Become a Medical Assistant?