If you're considering a career in Medical Assisting, you will likely come across a myriad of questions. For instance, how long will it take to obtain a certificate? Or, most importantly, which program will best prepare you for the field? If you'd like to attend Medical Assistant school in California, you might want to consider the MA program at Unitek College. Their Medical Assisting students can graduate in as little as 9 months, allowing them to embark on a new career path without spending years in school.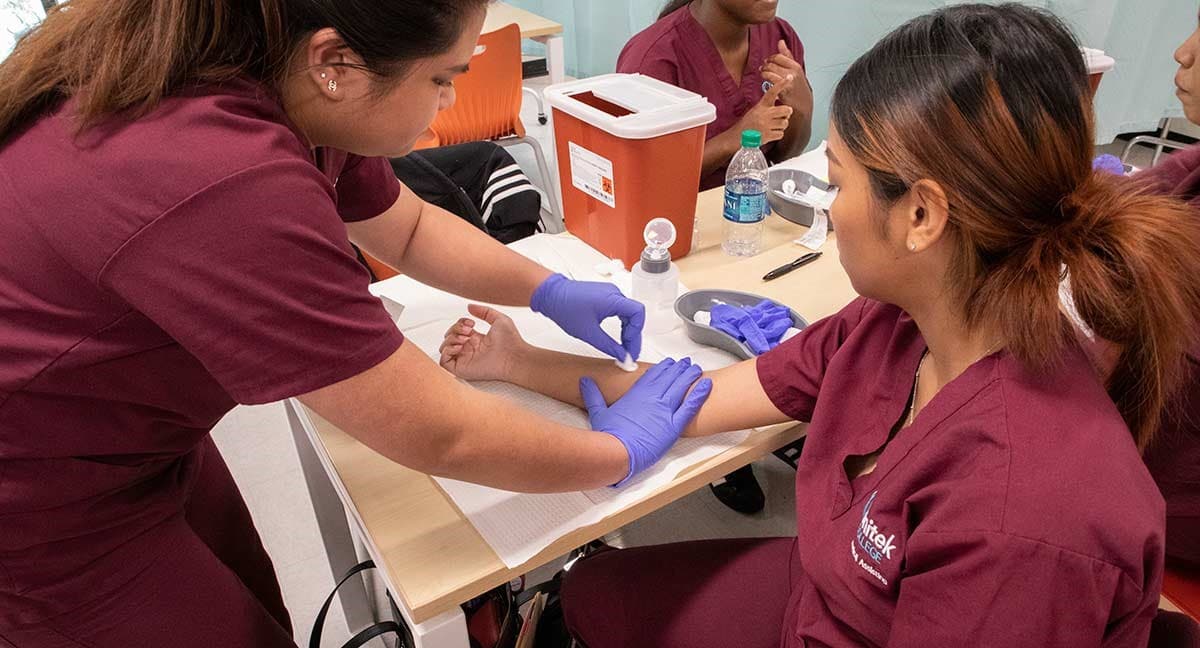 More About Medical Assisting
Before investing financially in a Medical Assistant program, it's vital that you spend time researching the daily responsibilities of a typical MA. In many cases, the Medical Assistant acts as the "face" of the physician's office, clinic, or hospital. They are responsible for greeting patients, recording their medical history and personal information, taking vital signs, and assisting physicians during examinations.
Medical Assistants are expected to have a high level of hands-on interaction with patients, which means that a friendly, service-oriented demeanor is often necessary to thrive in the role. While Medical Assistants spend a significant amount of time interacting with patients, their duties also include administrative tasks. These can be everything from scheduling appointments to billing insurance companies for patient visits. Without a doubt, Medical Assistants wear many hats on the healthcare team. If you thrive in fast-paced environments and want to help others, you may enjoy a rewarding career in Medical Assisting!
More About Medical Assistant Programs
Attending school for Medical Assistant training may be a wise choice for those who want to work in healthcare but do not want to pursue nursing or other rigorous occupations. Through a program like Unitek's, aspiring Medical Assistants will be equipped with the necessary skillset to pursue a career that is often seen as lucrative and satisfying.
You can have a meaningful impact on your community without spending years in school. Many successful Unitek graduates have entered the job market within a year or less. In a time when the need for Medical Assistants is expected to rise,1 choosing this career path may likely grant you a certain degree of job security.
More About a Medical Assistant's Certification
This process greatly depends on the type of certification you'd like to earn. Two of the most common types of Medical Assistant certifications are the Certified Medical Assistant (CMA) credential and the Registered Medical Assistant (RMA) credential. Typically, your Medical Assistant program can help provide you with information on how to pursue certification.
For instance, graduates of Unitek's MA program may be qualified to take several certification exams. These include the NCCT exam for the National Certified Medical Assistant (NCMA) credential and the American Medical Technologists (AMT) to earn the Registered Medical Assistant (RMA) credential. While such credentials are not a graduation requirement at Unitek, they may be of value depending on your career goals. Of course, faculty members are available to advise any student seeking such certifications.
More About Unitek College
Founded in 2002, Unitek College is an accredited, private institution that combines unique academic and technical specialties to provide excellent training programs in healthcare and nursing. With seven campuses in California, they offer educational programs in the cities of Fremont, San Jose, Hayward, Concord, South San Francisco, Sacramento, and Bakersfield.
All of these locations offer a Medical Assistant program that educates students in an active-learning environment. Ultimately, Unitek seeks to prepare students for entry-level employment as Medical Assistants. They also strive to be accessible and inclusive, and they are eager to help others realize their dreams.
Embrace change with Unitek College!
1 https://www.bls.gov/ooh/healthcare/medical-assistants.htm#tab-1
We Offer Medical Assisting Training Throughout California:

https://www.unitekcollege.edu/wp-content/uploads/2019/01/school-for-medical-assistants-in-california.jpg
648
1200
Unitek College
https://www.unitekcollege.edu/wp-content/uploads/2017/07/unitek-college-logo-01.svg
Unitek College
2019-01-17 15:39:16
2019-01-17 15:39:16
School for Medical Assistants in California