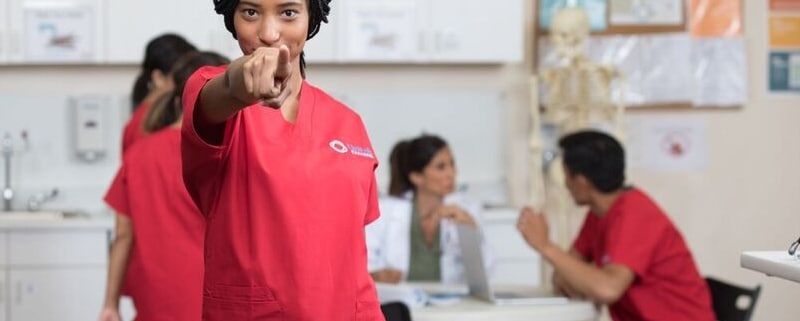 No Hands? No Problem for Medical Asst. Grad
'I like to prove people wrong,' she says
Does a training program sometimes seem like too much to take on? A story that aired on KGW in Portland, Oregon might help put things in perspective. The television station reported that Kiera Brinkley, 20, graduated recently from a medical assistant training program in Northeast Portland. While that may be laudable in its own right, the fact that Ms. Brinkley is a quadruple amputee makes the accomplishment truly extraordinary.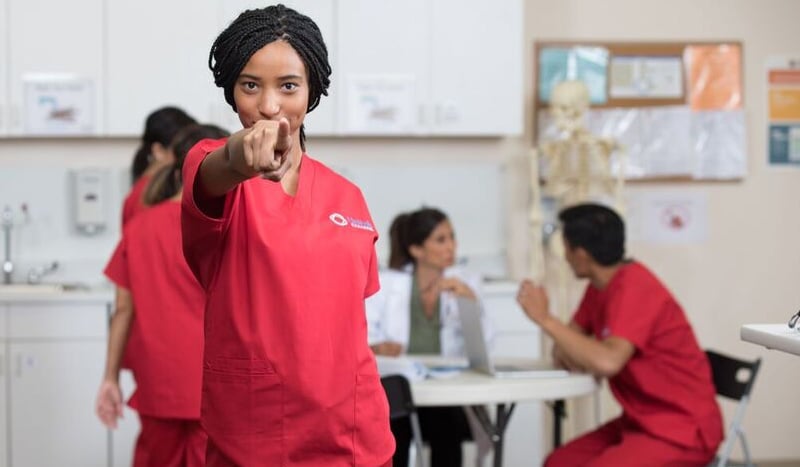 A bacterial infection took Brinkley's limbs when she was two. Her experience motivated her career choice: "I don't want patients to feel the pain I have felt during so many treatments," she says. The job of medical assistant requires plenty of dexterity. Brinkley explains that, even though she lacks hands, she is able to perform the required tasks.
"My nerve endings are hypersensitive and that helps me maneuver during something like a blood draw," she said. Modifying the sterile gloves was her biggest obstacle and she knows there will be others. "It does make me nervous thinking about whether people will accept me."
Brinkley's greatest asset — aside from her incredible determination and abiding faith in herself — may be her cheerful attitude. "If I were a patient and she came to the waiting room to get me, her smile would instantly make me feel better," said her instructor. A career as a Medical Assistant, there are many paths to take. If it is hard to imagine a person without hands or feet performing the duties of a medical assistant, watch the video at kgw.com, which also shows Brinkley doing another activity that might be unexpected: performing with a local dance troupe.
We Offer Medical Assisting Training Throughout California:

https://www.unitekcollege.edu/wp-content/uploads/2018/01/no-hands-no-problem-for-medical-asst-grad.jpg
467
800
Unitek College
https://www.unitekcollege.edu/wp-content/uploads/2017/07/unitek-college-logo-01.svg
Unitek College
2014-03-31 06:49:05
2018-06-12 21:33:08
No Hands? No Problem for Medical Asst. Grad