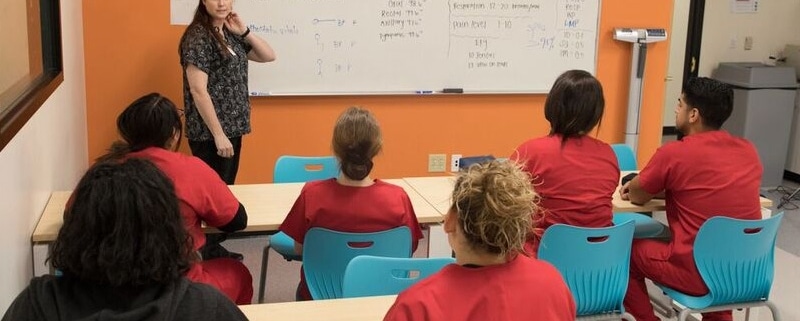 Nervous about Returning to School, Enthusiastic about Starting a New Career
Shubra Chanana remembers how nervous the thought of quitting her job, returning to school, and embarking on a completely different career path made her. She was scared that she was too old, after all, her son was in the middle of his undergraduate studies when she decided to go back to class. After much inner debate, she decided to return to school and completely change her career. "There is nothing holding one back," says Shubra, "but their own fears."
Shubra took a leap of faith. She enrolled in Unitek College's Medical Assisting program, and hasn't looked back since. She is now employed as a Medical Assistant at the medical facility where she completed her externship. "The MA training Program is a major commitment," something that should be taken on by students serious about their studies and their careers. Shubra had to balance family duties while studying for weekly tests, class projects, and her externship schedule. But she balanced these obligations with finesse and dedication, graduating as the Valedictorian of the Summer 2013 Medical Assisting program.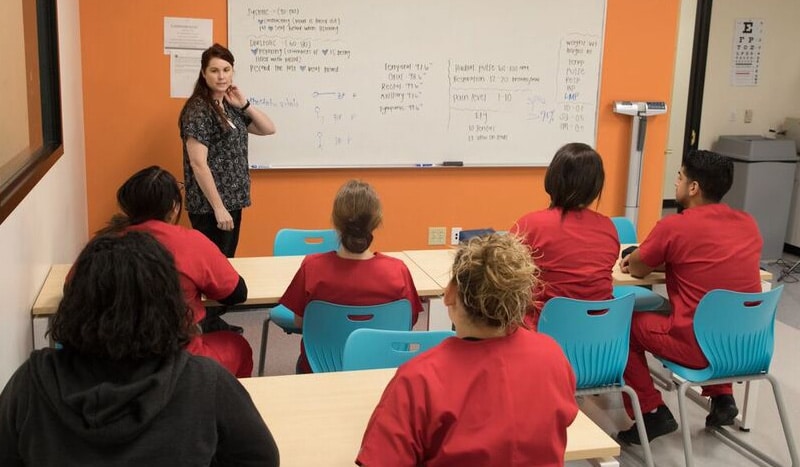 Despite the fast pace and intensity of the Unitek College Medical Assisting program, Shubra greatly enjoyed her educational journey. "This is a vigorous program, but it isn't all hardship: we have a lot of fun." She remembers when her class learned injections. "I remember our first blood draw," she said, "we were scared to poke each other with needles!" Now, after lots of practice, months in class, time in the lab, and guidance from their instructors, Shubra and her classmates are no longer scared to use (or get poked by) needles – they are certified Medical Assistants! Trained and ready to use needles, IVs, and many more medical tools. Shubra and her class have come a long way in 9 short months. From being scared to use a needle, to starting their careers in the allied health and nursing fields, they had grown in both their personal lives and their careers at Unitek College.
One of Shubra's favorite quotes reminds her of the MA curriculum: "An ounce of practice is worth more than tons of preaching," she says, "And that can be applied to Unitek College: all the practice in labs gives us confidence in our externship, which in turn prepares us well for our careers." Shubra and her classmates got a lot of practice throughout their 9 month program. They started out practicing techniques in labs, then were placed in highly-coveted externships, where they could apply their practice to real life. For that, Shubra is thankful.
During her graduation speech, Shubra thanked one of her main instructor, who went above and beyond to make sure all her students understood the concepts she was teaching, who would stay after class to let students get more practice time in the lab, who even gave out her cellphone number in case a student needed to reach her outside of office hours. She also thanked the Career Services department, for being "tenacious and committed to finding the best externships for Unitek College students." She thanked her classmates who have turned into friends, who "taught her to work hard and never give up." And she thanked her family for their encouragement and support.
Shubra has advice for the classmates graduating with her, and the future Medical Assisting students who will come after them: "It's okay to be nervous," she says, "We were nervous stepping onto the Unitek College campus, we are nervous to enter the workforce. But use this nervous energy as a catalyst to work even harder. Keep on learning."
We Offer Medical Assisting Training Throughout California:

https://www.unitekcollege.edu/wp-content/uploads/2018/01/nervous-about-returning-to-school-enthusiastic-about-starting-a-new-career.jpg
467
800
Unitek College
https://www.unitekcollege.edu/wp-content/uploads/2017/07/unitek-college-logo-01.svg
Unitek College
2013-09-06 06:14:24
2018-06-12 21:32:19
Nervous about Returning to School, Enthusiastic about Starting a New Career