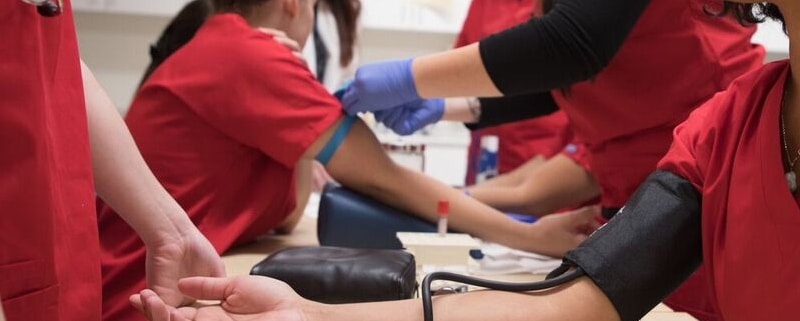 Medical assistants generally operate in a clinical setting and perform both administrative and clerical duties. They may work in doctors' offices, clinics, laboratories, hospitals or industrial settings that require health care personnel. When a person decides to become an MA, they embark on a career that is often very demanding but is also quite rewarding. They may, in addition to aiding the physician, answer phones, order supplies, file and update patient charts as well as other clerical duties. State law governs the level of clinical duties that a medical assistant may perform. These duties may include taking medical histories, recording vitals and even actually assisting the doctor with the examination. With all these duties and responsibilities it is no surprise that the training must be very technical and precise.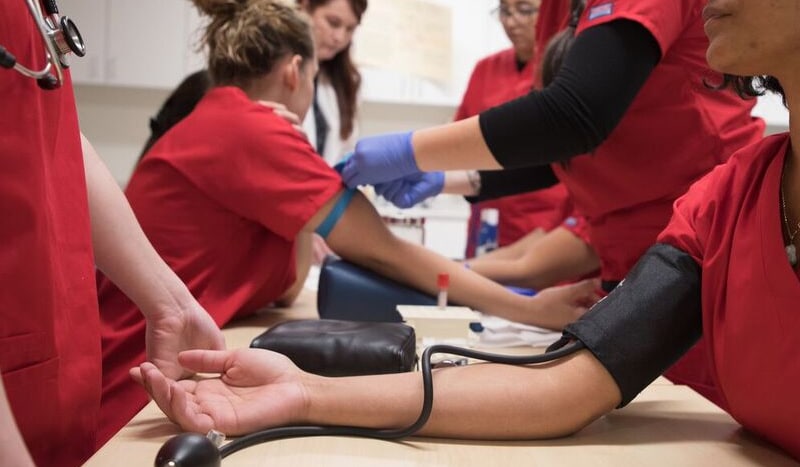 Prepare for a Medical Assisting Career
Unitek College offers a medical assisting training program that prepares students to become certified. The program prepares students for a medical assisting career by combining hands on lab experience and lectures to create a well rounded education. Students have the opportunity to work in actual medical lab facilities as part of their MA training. Unitek College's medical offers a nine month program with several flexible options for morning, mid-morning and evening classes. This way, students can pursue a healthcare career and still take care of family duties, work full time or pursue additional educational opportunities.
Flexible Training Schedule
Tuition for Unitek College's medical assisting training program covers books, lab fees, testing fees, uniform and bag-pack as well as actual course costs. The externship that follows the first six modules of the program prepares students for a medical assisting career by allowing them to practice in a real time clinical setting with an actual physician. The first six modules cover theory in medical law, patient care, stages of life, pharmacology and computerized administrative field. Students also learn important aspects of medicine that aid them as they become medical assistants. They learn first aid and the basics in cardiopulmonary, glands, urology, digestion and reproduction. They also learn how to handle patients who are at various stages of life including pediatrics, OB/Gyn and geriatrics. This comprehensive program prepares students to accept entry-level positions into a variety of medical settings.
We Offer Medical Assisting Training Throughout California:

* Programs vary by location
** Bakersfield campus is currently not accredited
https://www.unitekcollege.edu/wp-content/uploads/2018/01/medical-assistant-training-program-glimpse.jpg
467
800
Alyssa Jordan
https://www.unitekcollege.edu/wp-content/uploads/2017/07/unitek-college-logo-01.svg
Alyssa Jordan
2011-10-14 05:51:28
2018-06-12 21:29:09
Medical Assisting Career - A Career in Helping People