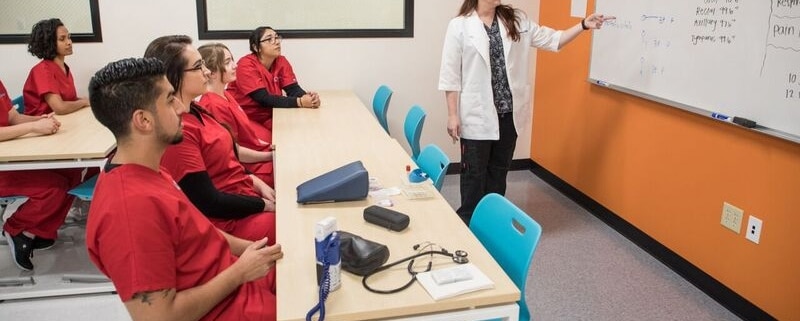 Medical assistants are skilled professionals who work under the supervision of healthcare providers, such as physicians, and assist them in all the aspects of their medical practices. Probably the most important responsibility of a medical assistant is that of acting as a liaison between the patients and the physician.
Teaching Administrative and Clinical Skills
Other medical assistant responsibilities include administrative tasks, such as serving as a computer operator, bookkeeper, office manager, secretary-typist, and paramedical technician. The clinical responsibilities of an MA require them to make use of their skills in examination room techniques, sterilizing equipment and instruments, performing electrocardiography and basic laboratory tests, taking measurements and vital signs, preparing patients for examination or treatment and assisting the physician throughout their interaction with the patients.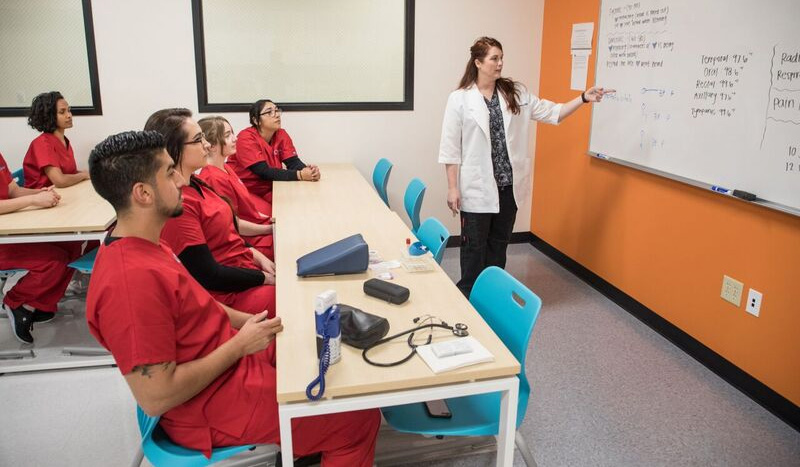 Being proficient in various medical techniques is a must, but it is not the only requirement. A medical assistant is expected to communicate effectively, respond to emergencies in an appropriate manner, and be familiar with the legal and ethical requirements of the medical practice. Since the work of an MA basically comes down working with the public, need to have a pleasant and courteous manner, be able to explain the physician's instructions and put patients at ease. Respecting the confidential nature of all medical information is a must for alls.
A medical assistant can be employed in diverse settings, such as hospitals, medical practices, health clinics, government healthcare organizations, medical insurance companies, research institutions and laboratories, the Armed Forces, and many more. Medical assistants may choose to work full-time or part-time. Their wages depends on a number of factors, some of which are medical specialty and location. An ophthalmic or a podiatric medical assistant have additional responsibilities which may affect their wages. Working nights, weekends and holidays may also be required, and that too may affect a their salary.
Medical Assisting Training programs Provide Needed Skills to Succeed
Most states do not require medical assistants to be registered, certified or licensed. However, employers favor graduates of a medical assistance college or a certified medical school. Your course provider needs to be accredited and the training program must include both classroom training and hands-on practice through an internship at a hospital or other medical facility. The curriculum offered by such a medical assisting college has to provide students with skills necessary to perform both clinical and administrative tasks in hospital, clinics or private physician offices.
A good medical assisting school will prepare students for working in a medical environment, by providing them skills specific to their occupation. The administrative skills include managerial responsibilities, secretarial skills, public relations, record management, bookkeeping, receptionist activities, insurance and coding, etc. The clinical skills acquired in a medical assisting school should include patient assessment, operating with and maintaining equipment, taking medical histories, collecting specimens, counseling patients, explaining the physician's instructions, performing some basic laboratory test on the premises, etc.
Admission to any program provided by a medical assisting college or a school is not restricted, but candidates are recommended to have had math, science, and typing or computer courses as high school subjects.
We Offer Medical Assisting Training Throughout California:

* Programs vary by location
** Bakersfield campus is currently not accredited
https://www.unitekcollege.edu/wp-content/uploads/2018/01/medical-assistant-schools-training.jpg
467
800
Alyssa Jordan
https://www.unitekcollege.edu/wp-content/uploads/2017/07/unitek-college-logo-01.svg
Alyssa Jordan
2011-10-14 05:35:55
2018-06-12 21:28:52
Medical Assistant Colleges Provide Required Training