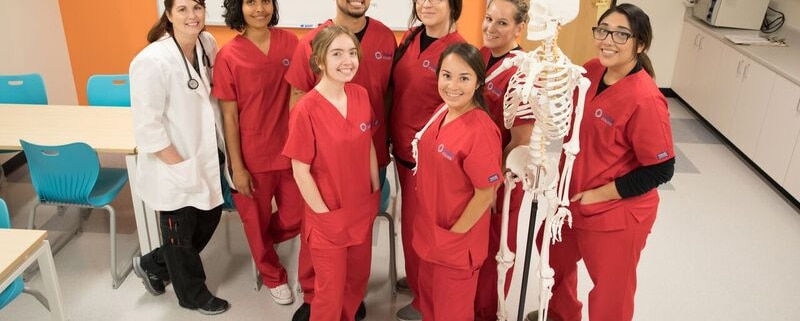 There are countless reasons for you to focus your efforts towards building a career as a medical assistant! Although this growing profession can be very challenging, involving a lot of dedication and responsibility, it also brings many financial and personal satisfactions. Undoubtedly, medical assistants have always been considered to be major components of the healthcare industry, fulfilling a set of vital roles in the medical offices. As a medical assistant, you have the opportunity to offer a very important service to the community, by participating actively in the ongoing process of patients' care and by channeling your efforts towards improving the patients' health.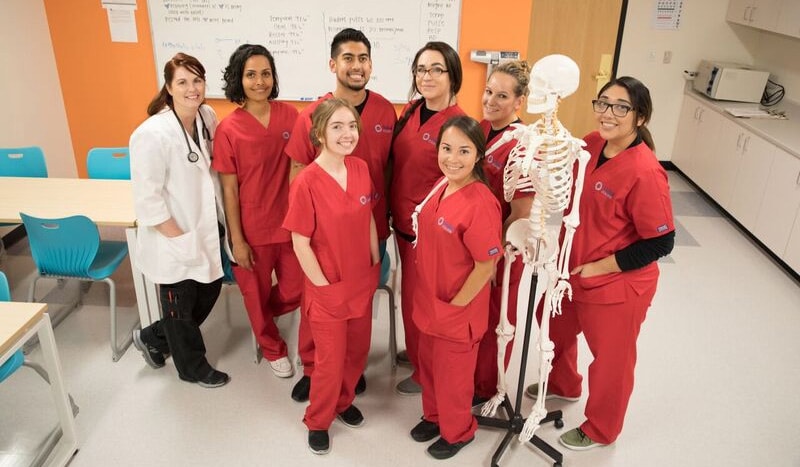 Medical Assisting Training
Unlike other professions in the medical field, this profession involves a lot of interaction and communication, both with the monitored patients and with other members of the medical staff. Thus, besides being the main healthcare provider for patients, as a medical assistant you also have the opportunity to offer patients a lot of moral support. Due to its eclectic nature and the pronounced level of interaction with people, this profession is considered to be a very demanding profession, requiring a wide range of practical and theoretical skills, good decision making abilities, good communication skills and nevertheless, a lot of talent!
Although a career as a medical assistant can be very challenging, it also brings a lot of satisfaction! This career has a noble and altruistic nature of the profession which allows practitioners to offer an important service to the community, ensuring the well-being of patients. Medical Assistants in California earn a median annual wage of $32,440, however wages also vary based on experience. (Source: www.bls.gov 11/2013). Due to the ongoing development and expansion of the healthcare industry, they have become a core member of many medical establishments. In addition, well-trained medical assistants have very good prospects for promotion in the medical field, being able to qualify for various administrative occupations or become medical technology professionals.
Medical Assisting Schools
In order to fulfill your dream of becoming a qualified assistant, it is very important not to neglect your professional training. Keep in mind that proper medical assisting training is crucial for becoming certified and acquiring important credentials in a short period of time. At first, medical assistant training focuses on familiarizing you with the basics, later helping you to further expand your knowledge and overall practical skills required. In order to ensure a secure career in the field it's important to attend an accredited training program. By attending to a good school, you will be able to polish your skills as a medical assistant and become a true professional in your branch. The training you will receive in a highly recognized  school will greatly increase your chances of obtaining your desired certifications and accreditation from the first try, allowing you to build the scaffolds of a promising career in no time!
There are various schools out there, each of them offering different advantages and disadvantages. The trick to finding the most appropriate medical assisting school for you is to carefully decide upon the level of professional medical assisting training you wish to achieve and to analyze the resources you benefit from; you should know exactly how much time, money and effort you are willing to invest in your medical assisting training long before you start attending to the courses of a certain program.
In order to find out exactly what to expect from a certain kind of medical assisting training offered by a given medical assisting school, it is very important to do a little research before choosing the most appropriate educational program for you. After you have decided upon a training program, you should maintain your motivation levels high and work hard to achieve your pre-established goals.
We Offer Medical Assisting Training Throughout California:

https://www.unitekcollege.edu/wp-content/uploads/2018/01/medical-assistance-jobs-and-careers.jpg
467
800
Unitek College
https://www.unitekcollege.edu/wp-content/uploads/2017/07/unitek-college-logo-01.svg
Unitek College
2011-10-14 06:03:25
2018-07-20 15:59:50
The Medical Assisting Career