Have you been searching for a Medical Assistant course or comprehensive program? Look no further than Unitek College, a Medical Assistant school with multiple campuses in California. Our various locations simplify the process of becoming a Medical Assistant. Given the impending retirement of the baby-boomer generation, we recognize the increasing need for qualified healthcare professionals. Our goal is to provide convenient training and educational programs to help fill this ever-growing demand.
Whether you're looking to change careers or embark on one for the first time, Medical Assisting is a bright career path that appeals to individuals with different backgrounds and skillsets. Medical Assistant school is often designed to provide you with the skills you'll need in a timely manner. If you are looking for a career in healthcare that does not require an advanced degree, you may find that Medical Assisting is the right fit for you.
Now is an exciting time to enter the field. In the near future, doctors will likely hire more assistants to perform routine administrative and clinical duties. Unitek College prepares students by equipping them with the skills they'll need to keep up in today's fast-paced job market. Students might be amazed by the amount of information they'll pick up in just one Medical Assistant course.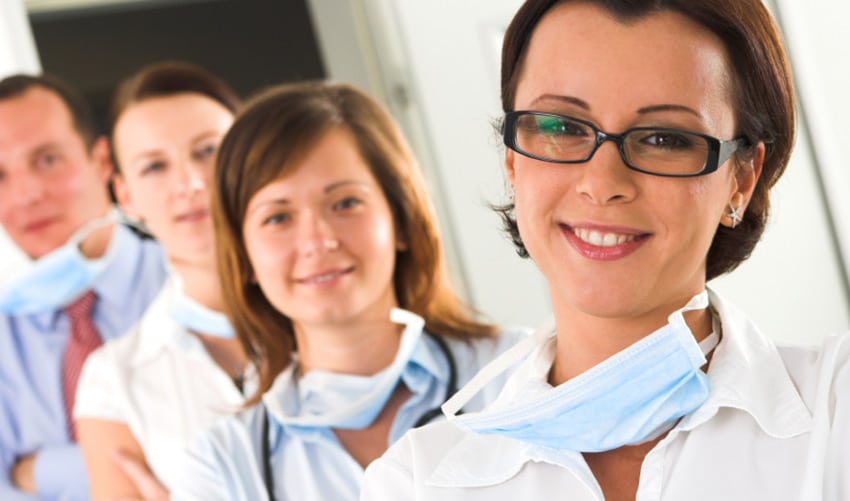 The MA program at Unitek College utilizes a varied approach to teach students
While some of the Medical Assistant classes are taught in a classroom, students will also learn through several hands-on methods. The combination of applied training, lab exercises, and a supervised externship all serve to better educate our students.
Medical Assistants learn many new skills at Unitek College
During the program, students will gain vital knowledge about laboratory techniques, clinical procedures, pharmaceutical principles, medication administration, and first aid. Other core topics include patient relations and medical law. Additionally, students will learn about the importance of ethics in the healthcare field. Without a doubt, successful graduates of Unitek's MA program will be well versed in medical terminology, basic anatomy, and practical skills.
Before enrolling in a Medical Assistant program, it would be wise to reflect on this career path and decide if you think it will bring you personal fulfillment. Burnout can occur when professionals work in roles or industries that do not align with their personal values. If Medical Assisting is the right fit for you, Unitek College will help you develop the practical and interpersonal skills you'll need to thrive in this evolving field.
We Offer Medical Assisting Courses Throughout California:

https://www.unitekcollege.edu/wp-content/uploads/2017/07/unitek-college-logo-01.svg
0
0
Unitek College
https://www.unitekcollege.edu/wp-content/uploads/2017/07/unitek-college-logo-01.svg
Unitek College
2018-06-12 21:09:11
2018-07-30 17:01:13
Medical Assistant Course