As you begin researching Medical Assistant programs, you will quickly realize that there are many different programs that can help you achieve your professional goal of becoming a Medical Assistant. However, some schools are a better fit than others.
Medical Assistant Training at Unitek College
In order to provide students with comprehensive and holistic Medical Assistant training, Unitek maintains an MA program at all of their campuses. They are located throughout the state of California, and they can be found in the following cities: Bakersfield, Fremont, Concord, Hayward, Sacramento, San Jose, and South San Francisco. With so many locations, students can choose a location that is convenient and cuts their commute time.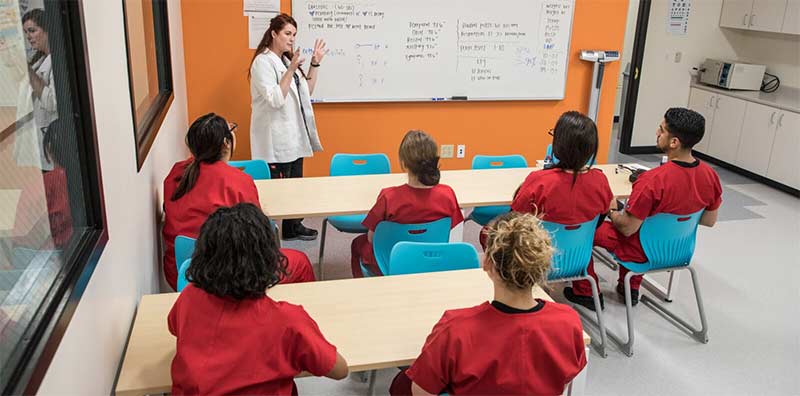 Regardless of which location you apply for, the admissions process is fairly simple. Prospective students are required to meet for an admissions interview, submit proof of high school graduation, complete an assessment test, and fill out an admissions application. Unitek strives to develop a personal relationship with each individual student to ensure that the program and profession is a good fit for them.
How to Prepare for an MA Program
One of the best ways to prepare for a Medical Assistant program is to conduct proper research about the career ahead of time. Prospective students can reach out to Medical Assistants currently working in the field, as they would likely be able to provide some valuable insight into Medical Assisting.
Without a doubt, professional Medical Assistants can paint a realistic picture of what the job entails. They might also be able to provide information about potential employers or other healthcare facilities, and all the while you can establish a working relationship with these professionals.
The Bakersfield and Fremont Campuses
If we are comparing Bakersfield and Fremont California for Medical Assistant programs, it's important to keep in mind that Unitek College has locations in both cities. These two campuses maintain a similar curriculum that includes coursework in medical terminology, office procedures, and anatomy and physiology.
Traditional lectures are just one part of the equation. To ensure that students are "career-ready" when they graduate, Unitek's Medical Assistant program offers hands-on exercises, simulation training, and a 160-hour supervised externship. Throughout this intensive yet efficient program, students will receive personalized feedback to help them succeed.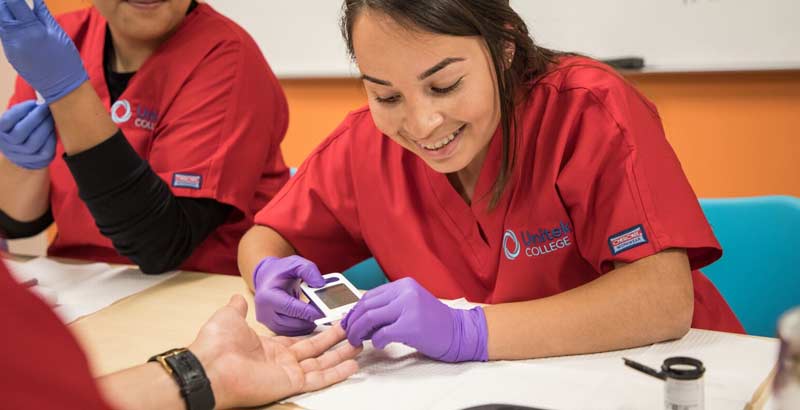 Prospective students regularly inquire about the value of completing a Medical Assistant program when the profession does not require a license or formal education to practice as a Medical Assistant. While this is true, completing a formal program may increase your chances of finding a job after graduation, regardless of which campus you attend.
Why You Should Choose Unitek College
Graduating from a reputable Medical Assistant program is invaluable. Not only does Unitek offer students clinical experiences, but they instill a specialized skillset and help prepare them for the future. Through the Medical Assisting program at Unitek, graduates are often able to find meaningful employment options in physician's offices, hospitals, clinics, and other healthcare facilities.
Regardless of the campus, Unitek provides Medical Assisting students with the education and clinical experience they'll need to succeed in all aspects of Medical Assisting – including the clinical and administrative components. Unitek students can also take advantage of the career services team that will help prepare students for the job market.
With career counseling services that include resume and cover letter review, tips on salary negotiation, and a strategy on how to find a position that aligns with your career goals, you will find all kinds of support at Unitek College!
We Offer Medical Assisting Training Throughout California:

https://www.unitekcollege.edu/wp-content/uploads/2017/07/unitek-college-logo-01.svg
0
0
Alyssa Jordan
https://www.unitekcollege.edu/wp-content/uploads/2017/07/unitek-college-logo-01.svg
Alyssa Jordan
2018-11-26 19:42:40
2018-11-26 19:42:40
Comparing Bakersfield and Fremont California for Medical Assistant Programs