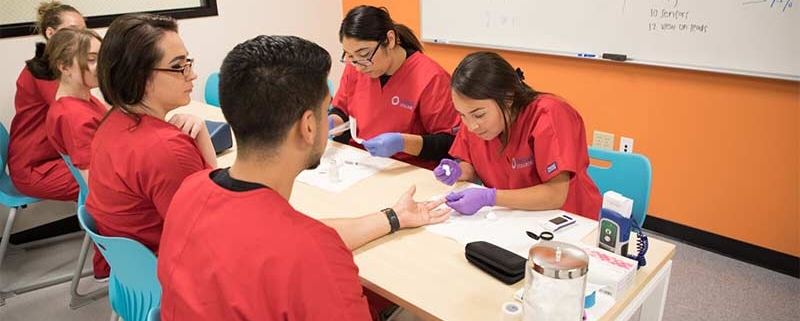 Are you considering a career in Medical Assisting? The first step in launching a Medical Assistant career is to research programs and assess whether or not the required coursework is a good fit for your strengths and skills. In general, research can help you determine if this career path is right for you.
What a Medical Assisting Career Entails
Prospective students might only have a vague idea of what a Medical Assisting career entails. Perhaps the idea of helping people in need is appealing to you, or perhaps the environment of a fast-paced hospital sounds intriguing. While these are fine motivators, it is important for prospective Medical Assisting students to look at the required coursework and consider whether or not they are strong in the sciences.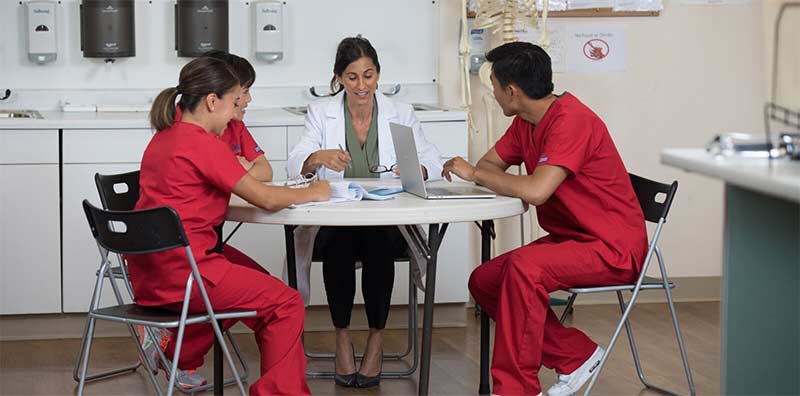 For example, Unitek's Medical Assisting curriculum includes instruction in medical terminology, basic anatomy and physiology, and other medical office procedures. There is a clinical and an administrative component to this profession, and both are equally important for the success of a Medical Assistant. If you enjoyed science coursework in the past, you may excel at Medical Assisting coursework.
The Medical Assistant Program at Unitek
Unitek's program is holistic in nature, educating students not only on the basic skills they'll need to perform their job, but also training them to utilize various soft skills. Through in-class instruction, hands-on exercises, and a supervised externship, students will be equipped with the education and skillset needed to succeed in the field.
While studying Medical Assistant course subjects, students will be taught to maintain professional behavior, treat others with compassion, and realize the importance of teamwork. Additionally, the program strives to refine a student's ability to communicate. This skill is essential to a successful MA career, and it can help graduates develop their professional identities.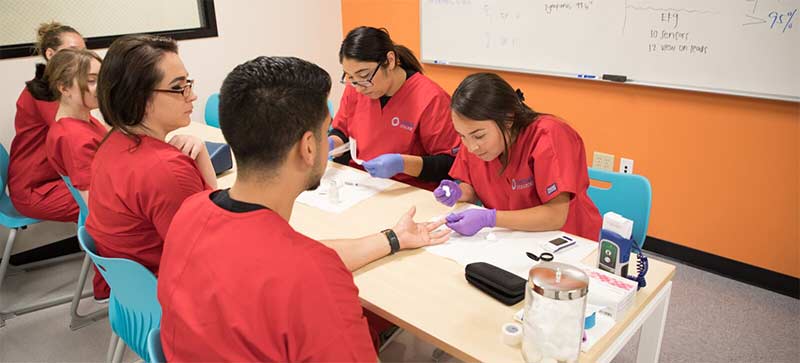 Unitek also provides students with career services to ensure that students have a thorough understanding of the job market they are about to enter. The team will help graduates prepare application materials, including a stellar resume and cover letter. Each year, Unitek alumni often find jobs in physician's offices, hospitals, nursing homes, and other healthcare facilities.
A Sunny Outlook for Medical Assisting
The U.S. Bureau of Labor Statistics (BLS) anticipates a surge of growth in the Medical Assisting field. By 2026, they expect employment opportunities to increase 29 percent!1 According to the BLS, this growing demand is largely due to longer lifespans in the baby-boomer population. Physicians will need to hire more medical professionals so that they can see a greater number of patients. As you can see, Medical Assisting has a bright outlook1 and is waiting for talented individuals like you to join the ranks. Unitek can help you get there!
An Overview of Unitek College
Unitek College is one of California's reputable healthcare and nursing colleges. Taught by field experts, Unitek programs teach the best-practice clinical technique and theory used in the field today. Our graduates are equipped with sought-after skills, and they are prepared to excel in many of the fastest-growing careers in healthcare.
Currently, Unitek maintains six campuses in Northern California and one in Southern California. All of these locations offer a comprehensive Medical Assisting program which can be completed in as little as 9 months.
To speak with a school representative, please choose your desired campus and contact a member of our team!
1 https://www.bls.gov/ooh/healthcare/medical-assistants.htm
We Offer Medical Assisting Training Throughout California:

https://www.unitekcollege.edu/wp-content/uploads/2018/11/medical-assistant-course-subject.jpg
363
800
Alyssa Jordan
https://www.unitekcollege.edu/wp-content/uploads/2017/07/unitek-college-logo-01.svg
Alyssa Jordan
2018-11-28 05:24:43
2018-11-27 18:48:59
Medical Assistant Course Subjects