Today, we're going to take a look at the MA program and three of Unitek's seven campuses: Bakersfield, Fremont, and South San Francisco! These campuses all maintain a similar MA curriculum that includes coursework in medical terminology, office procedures, and anatomy and physiology.
Traditional lectures are just one part of the equation. To ensure that students are "career-ready" when they graduate, the Medical Assistant program provides hands-on exercises, simulation training, and a 160-hour supervised externship. Throughout this intensive yet efficient program, students will receive personalized feedback to help them succeed.
Plus, have you ever asked yourself, just how long is Medical Assistant school? Or how long is a Medical Assistant training program? At Unitek, you can complete your Medical Assistant training in as little as 9 months. If you're interested in our program, you might want to check out some of our campuses below.
The Bakersfield Campus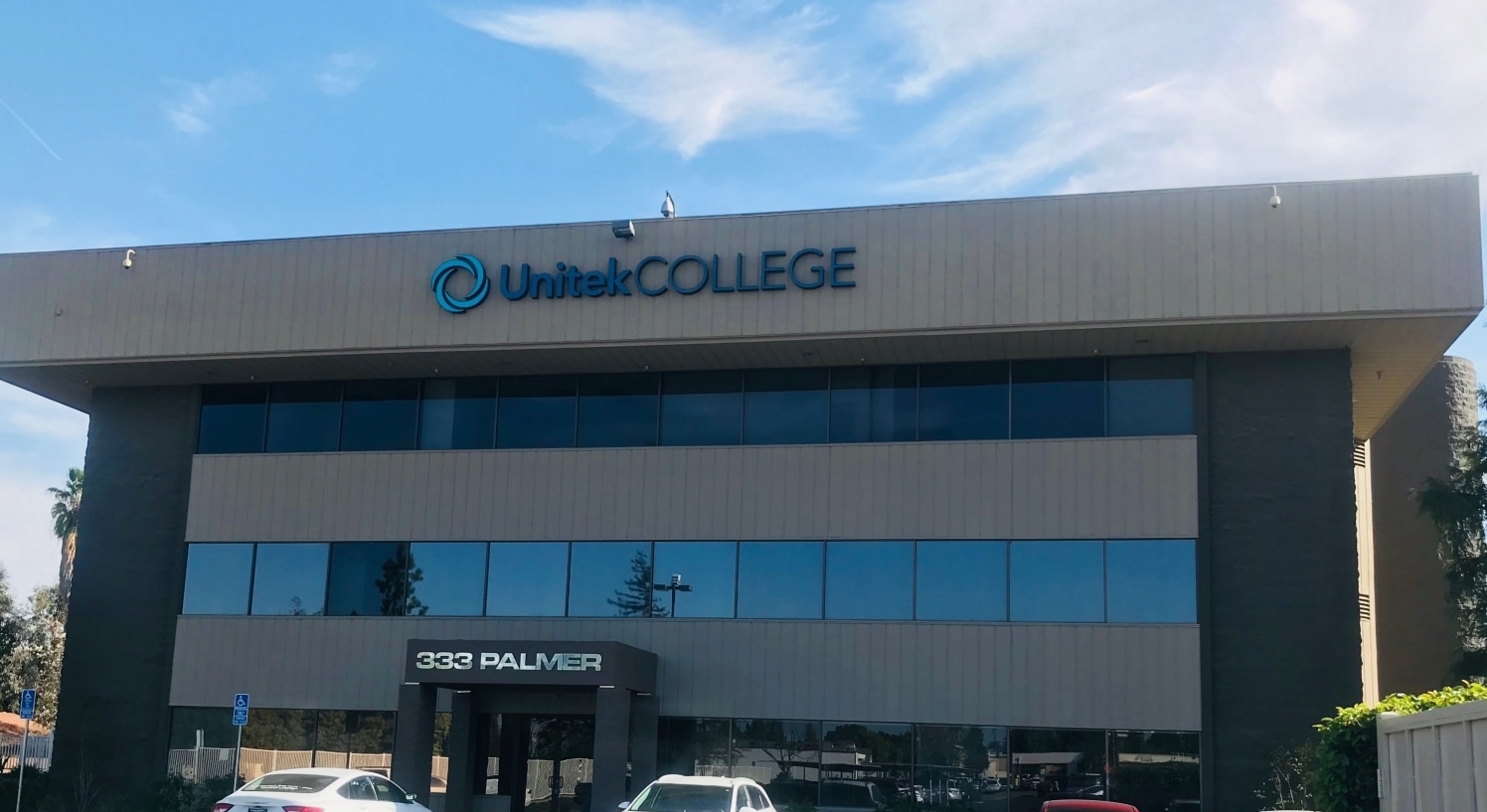 Our new but mighty campus received accreditation in 2018 from the Accrediting Commission of Career Schools and Colleges (ACCSC) and offers various programs for aspiring healthcare professionals. These include courses for future Vocational Nurses and Medical Assistants, two vital roles that need to be filled in the healthcare industry.
The Bakersfield Campus is located near the Golden State Highway and Stockdale Highway. It's approximately 10,350 square feet and offers 4 classrooms, 2 skills labs, 2 computer labs, and a student lounge. It also contains sufficient administrative offices and staff to adequately support students in their educational pursuits. Though it depends on each program's schedule, the campus is typically open from 8:00 am to 5:00 pm on weekdays.
If you'd like to visit Bakersfield, their official website provides plenty of information about their city, government, residents, businesses, and attractions. You can even search for dining places by category and location/neighborhood using this page.
The Fremont Campus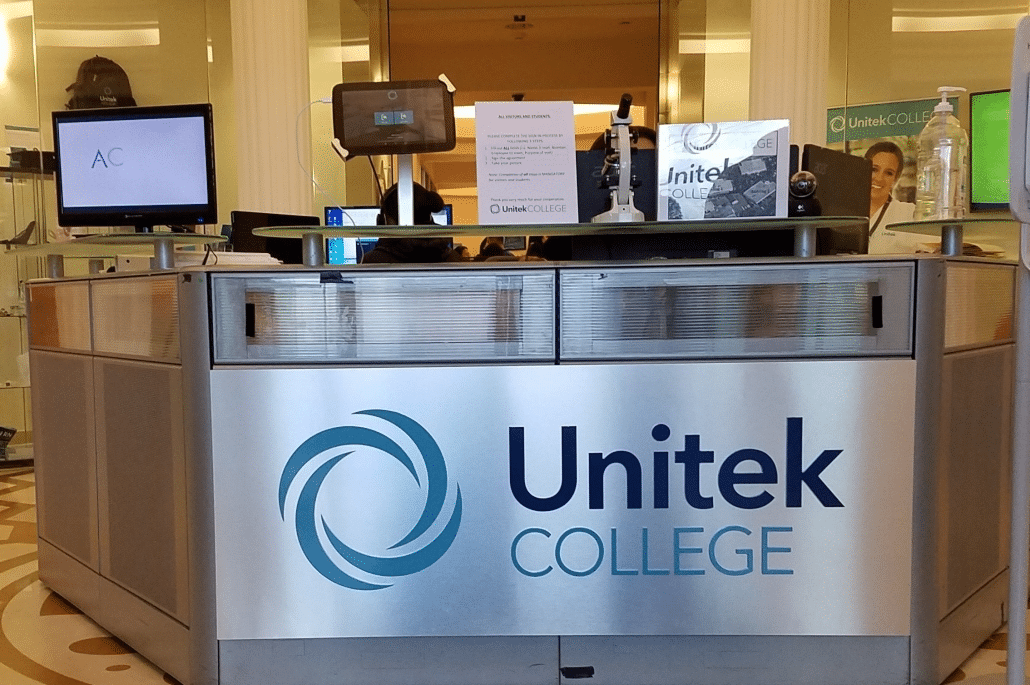 The city of Fremont has numerous parks, historic farms, wildlife refuges, regional preserves, and other recreational areas. While it's vital for students to work hard, we believe it's equally vital for them to take breaks and recharge. Fremont is an excellent city to explore with its coastal weather and variety of attractions.
Located near the I-880 highway, Unitek Fremont is framed by mountainous views and sunny skies. The campus occupies approximately 33,330 square feet at 4670 Auto Mall Parkway. It contains 9 classrooms, 5 labs, and an extensive library. A lounge is provided for students as well, and they have access to both career services and faculty offices. Not only does the Fremont Campus have an accessible and well-maintained location, but it has been previously recognized as a "School of Excellence" by the Accrediting Commission of Career Schools and Colleges (ACCSC).1
As you might imagine, the website for the city of Fremont has information about the area, residents, and visitors. We recommend checking out the "Our Community" tab. It'll direct you to various helpful sections, such as About Fremont, Attractions, Community Involvement, Family Resource Center, and more.
The South San Francisco Campus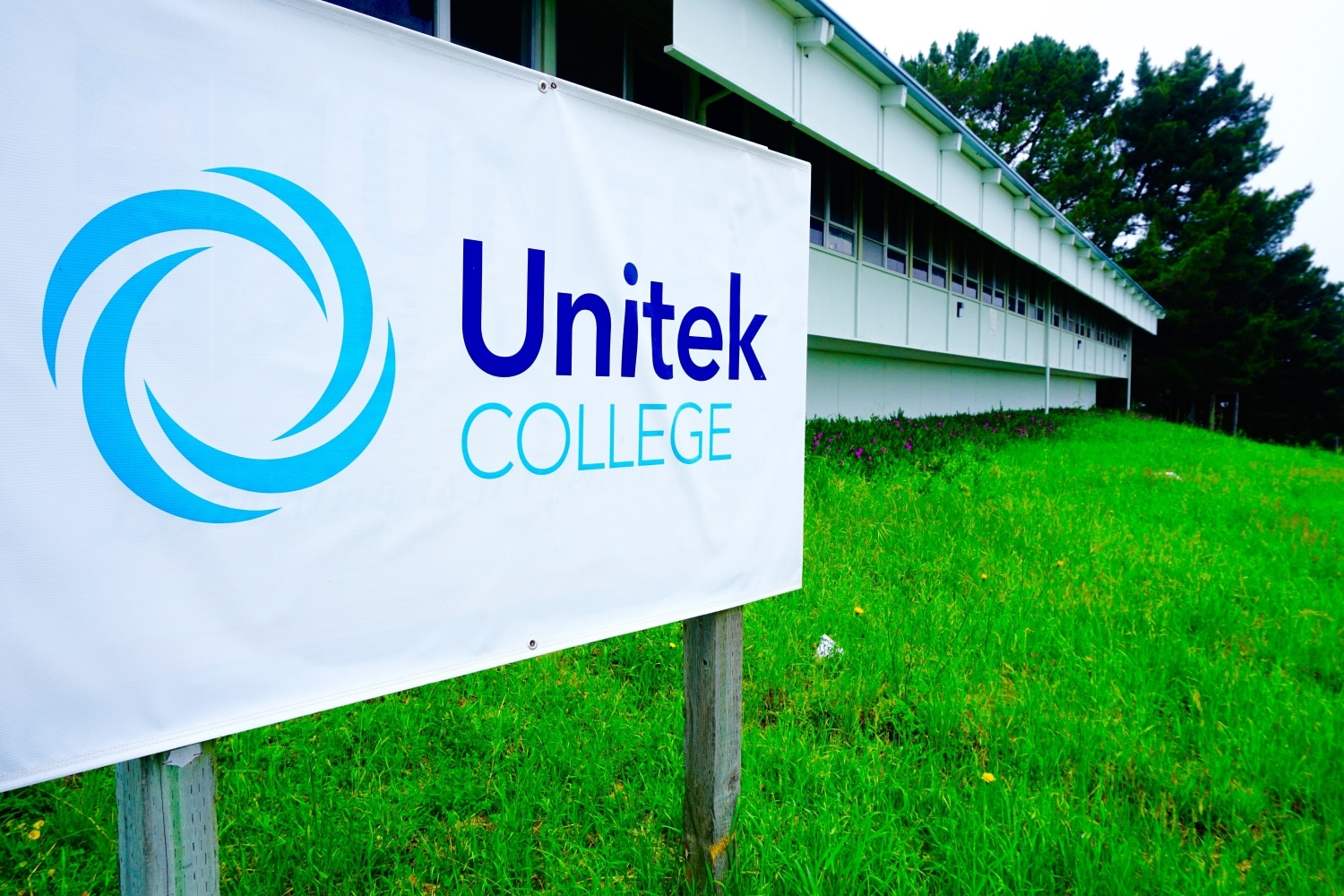 South San Francisco is a city in San Mateo County, California. Located on the San Francisco Peninsula, the city has several points of interest and recreation. Sign Hill is one well-known landmark. Other notable points of interest are Wind Harp, City Hall, and a number of parks, such as the Orange Memorial Park. South San Francisco is also home to one of the largest biotech companies in the world!
Unitek South San Francisco occupies more than 7,000 square feet of the former Serra Vista Elementary School. It has two levels which include a student lounge and five classrooms. One level is occupied by an administrative office, a small library, and the admissions/financial aid offices. Administrative and faculty offices occupy the other level.
The official city website provides an abundance of information for both residents and visitors. Under the main "Our City" tab, visitors might want to check out a section called "Local Attractions."
More About Unitek College
Founded in 2002, Unitek College is an accredited, private institution that provides training for the next generation of healthcare professionals. With seven campuses in California, Unitek offers educational programs in the cities of Bakersfield, Concord, Fremont, Hayward, Sacramento, San Jose, and South San Francisco. In order to provide students with comprehensive and holistic Medical Assistant training, Unitek maintains an MA program at all seven campuses.
Graduating from a reputable Medical Assistant program is invaluable. Not only does Unitek offer students clinical experiences, but they instill a specialized skillset and help prepare them for the future. Through the Medical Assisting program at Unitek, graduates are often able to find meaningful employment options in physician's offices, hospitals, clinics, and other healthcare facilities.
Regardless of the campus, Unitek provides Medical Assisting students with the education and clinical experience they'll need to succeed in all aspects of Medical Assisting—including the clinical and administrative components. Unitek students can also take advantage of the career services team that will help prepare students for the job market!
For more information about the MA program or Unitek College, check out our contact page and call a friendly school representative.
1 https://www.unitekcollege.edu/about-us/
https://www.unitekcollege.edu/wp-content/uploads/2019/03/MA-Student-Studying.jpg
750
1124
Unitek College
https://www.unitekcollege.edu/wp-content/uploads/2017/07/unitek-college-logo-01.svg
Unitek College
2019-04-04 05:15:19
2019-03-29 11:24:56
A Closer Look at Three Unitek Campuses