Vocational Nursing Schools in Sacramento
There is no denying that nursing can be one of the most satisfying and rewarding careers. Before investing time and energy in a rigorous program, it is important to take into account your personal strengths, weaknesses, interests, and personality type while also considering the job market as a whole. Job stability, salary, and work environment are often on the minds of prospective students and job seekers in hope of finding their place. If you are researching reputable, top quality vocational nursing schools in Sacramento then look no further than Unitek College. Graduates from the program find meaningful work in a variety of different environments, including nursing and residential care facilities, hospitals, medical offices, home healthcare, corrections, and government.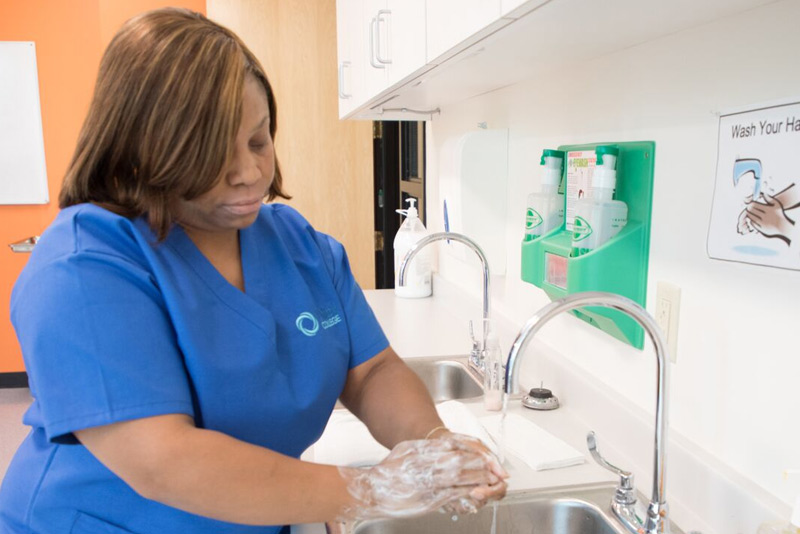 It is important to ask yourself a few critical questions before pursuing a nursing education. Nursing can be a physically demanding career, requiring professionals to spend the majority of the day on their feet. Nurses need to be able to develop a comfort level around individuals in physical and emotional pain. The caring and responsive faculty at Unitek College will train nurses on the technical skills of nursing while also stressing the importance of self-care. A prospective nurse must be realistic about the demands of the career. As an entry-level nurse, you may be called upon to work late nights, weekends, and holidays. Shifts may be long.
Vocational nurses play an integral role on a healthcare team, providing more high-touch care than even the physician who has limited time to spend with each patient. Vocational nurses often establish meaningful and caring relationships with their patients, which is the greatest reward for most nurses. If the demands of the nursing profession sound invigorating and exciting, consider attending one of the vocational nursing schools in Sacramento. Unitek College offers seven campuses throughout the state of California for students to begin their nursing careers. Unitek offers personalized career planning along to ensure that students understand the industry and are "career ready" by the time they graduate.

* Programs vary by location
** Bakersfield campus is currently not accredited
https://www.unitekcollege.edu/wp-content/uploads/2017/07/unitek-college-logo-01.svg
0
0
Unitek College
https://www.unitekcollege.edu/wp-content/uploads/2017/07/unitek-college-logo-01.svg
Unitek College
2018-02-22 18:20:36
2018-05-15 17:03:59
Vocational Nursing Schools in Sacramento