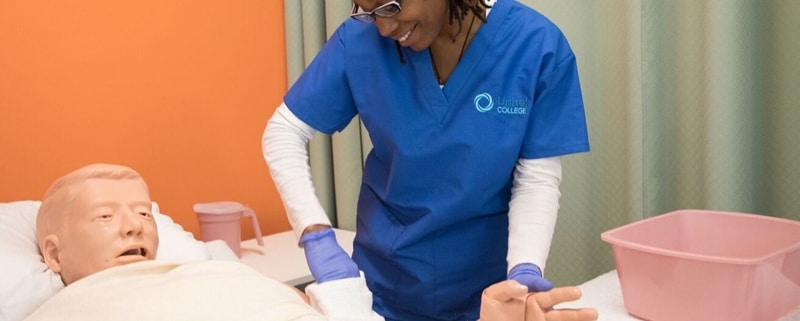 Vocational Nursing Programs | Nursing Program in California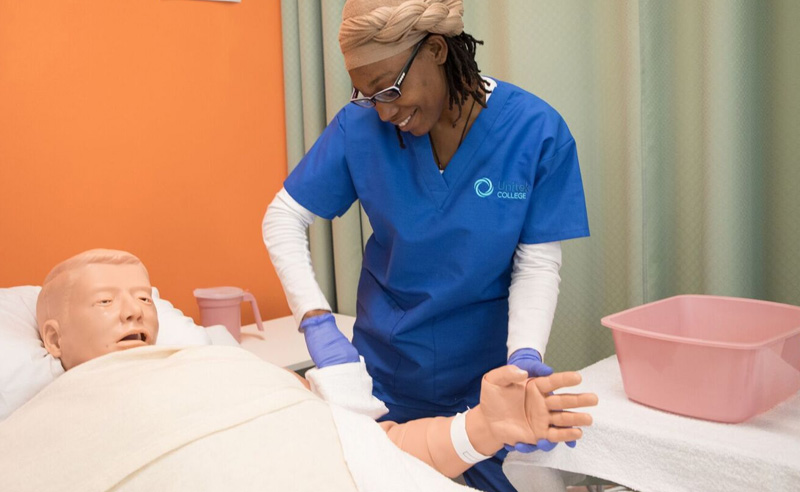 The licensed vocational nurse (LVN) profession is the best place to start building a rewarding, beneficial career in the medical branch. The LVN is a noble and respectable profession, practicing licensed vocational nurses primarily being in charge with ensuring patients' good health and wellbeing. The LVN profession has become very popular, attracting large numbers of candidates in pursuit of a solid career in the healthcare industry.
Licensed vocational nurses can work in a variety of medical establishments such as hospitals, nursing homes, private homes, group homes and clinics, primarily being responsible for providing basic medical care to ill, injured, disabled or convalescent persons and usually working under the supervision of a registered nurse.
Professional tasks and responsibilities of licensed vocational nurses
The professional tasks and responsibilities of licensed vocational nurses include: monitoring patients' health, charting and reporting changes in patients' conditions and taking appropriate action if necessary; promptly answering patients' calls and assisting their needs; measuring and recording patients' vital signs (temperature, blood pressure, pulse and respiration); administering prescribed medications to patients (oral medications or intramuscular and intravenous injections); providing basic medical care and treatments to patients (dressing wounds, giving enemas or douches, treating bedsores, giving therapeutic massages, performing catheterizations, etc.); helping patients with maintaining personal hygiene, bathing and dressing, standing and walking, and so on.
The duties of the licensed vocational nurse can also include working as part of a healthcare team, supervising the nurses' assistants, as well as evaluating nursing intervention outcomes and seeking advice from other healthcare team members in risk situations. Licensed vocational nurses must possess good active listening, active learning, efficient time management, service orientation, monitoring, critical thinking and judgment and decision making skills.
Highly motivated and should be capable of sustaining professional activity
Persons who want to become licensed vocational nurses should be responsible, hard working, capable of working under pressure and making the right decisions in situations of risk. Candidates to the LVN profession should also be highly motivated and should be capable of sustaining their professional activity respecting a series of specific ethical codes and regulations. In the absence of any previous LVN training and professional experience, persons who respect the conditions mentioned above must complete a vocational nursing program in an official vocational nursing school in order to become certified and become eligible for employment.
Vocational nursing programs may differ from a state to another, but generally involve a medium level of medical preparation in the branch. The length of vocational nursing programs can range from one to two years and the training involves both the accumulation of on-the-job experience and informal preparation with experienced workers.
High-quality vocational nursing programs
There are plenty of reputed vocational nursing schools offering high-quality vocational nursing programs, so obtaining access to the right form of education is relatively easy. Respectable vocational nursing schools, also referred to as career colleges, exclusively aim to give students the skills required in their future profession; such schools place an emphasis on teaching job-specific skills, and thus they should be regarded as institutions devoted to training, not education. Once you have found a reputed vocational nursing school that offers students the opportunity to enroll in competitive vocational nursing programs, you are only one step away from obtaining your license and building a noble career in the medical branch. With a good level of motivation and a lot of work, you will be able to obtain your license with perfect scores, which may affect your chances of occupying your desired job position in a your desired healthcare institutions.

* Programs vary by location
** Bakersfield campus is currently not accredited
https://www.unitekcollege.edu/wp-content/uploads/2018/01/vocational-nursing-employment.jpg
492
800
Unitek College
https://www.unitekcollege.edu/wp-content/uploads/2017/07/unitek-college-logo-01.svg
Unitek College
2011-10-14 09:27:50
2018-01-30 16:20:43
Vocational Nursing Programs | Nursing Program in California