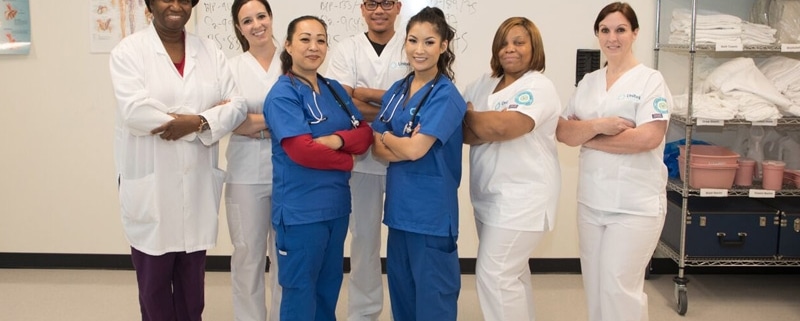 One of the most rewarding aspects of a career in nursing is the opportunity for entry-level nurses to continue advancing in education and skill. Progressing in the field of nursing will result in higher wages, greater responsibility, the ability to supervise other nurses, as well as teaching opportunities. Unitek College is the ideal place to take that next step in your nursing career. Unitek College's Associate of Science in Nursing program offers nurses a convenient way to pursue higher education and achieve their professional and personal goals.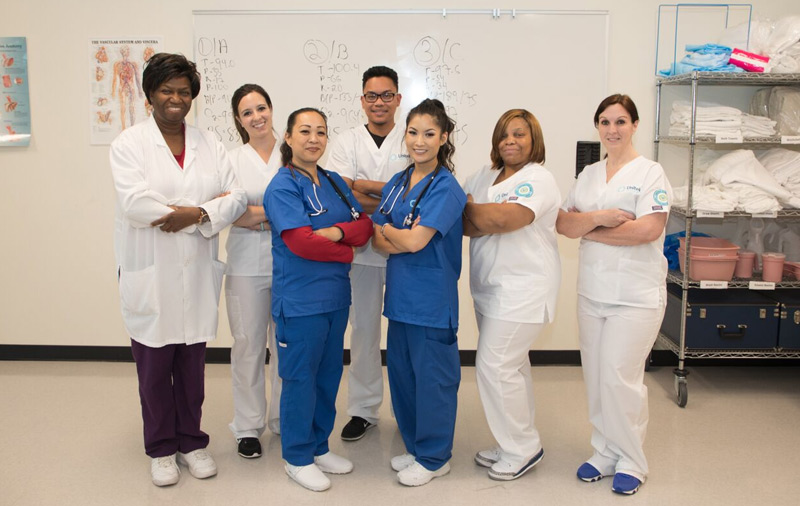 Unitek has replaced the LVN to RN program
Unitek has replaced the LVN to RN Bridge Program with our Associate of Science in Nursing program that expands on our previous "LVN-to-RN program" while retaining the ability to accept LVNs/LPNs as "advanced placement" students provided they meet all necessary prerequisites? Before committing to a program, it is crucial that you reflect on your short-term and long-term goals, while also considering trends in the job market. It is no secret that highly trained nurses are in demand. According to the Bureau of Labor Statistics, employment of registered nurses is projected to grow 16% from 2014 to 2024. If job security is a concern of yours, nursing is one field that will offer you some of the greatest security.
Through hands-on, personalized instruction, our goal is to prepare nurses to pass the NCLEX-RN Exam. This program is flexible enough to fit the schedule of a employed nursing searching for a way to advance her education while working in the field. Nurses who are unsure of whether or not the timing is right for them to take our Associate of Science Nursing Program (formally LVN to RN Bridge Program) training program can take comfort in knowing that more education will open up a wide range of opportunities within the field. A nurse may start as an entry-level practitioner and go on to become a doctoral-level researcher. The time will pass anyway, and you might as well be progressing in a promising direction.
Passionate about promoting health and preventing disease
If you are a nurse who is passionate about promoting health, preventing disease, and advocating for populations who are underserved in medicine, find out more about our exciting Associate of Science in Nursing program. With convenient locations throughout California, including the Bay Area, nurses can continue working in the field while going to school. The program provides excellent networking opportunities for nurses wanting to collaborate and build relationships with nurses who have similar goals.

* Programs vary by location
** Bakersfield campus is currently not accredited
https://www.unitekcollege.edu/wp-content/uploads/2018/02/lvn-to-rn-bridge-programs-in-the-bay-area.jpg
506
800
Alyssa Jordan
https://www.unitekcollege.edu/wp-content/uploads/2017/07/unitek-college-logo-01.svg
Alyssa Jordan
2018-02-23 05:16:41
2018-07-12 21:21:27
ASN Program - Previously called the LVN to RN Bridge Program