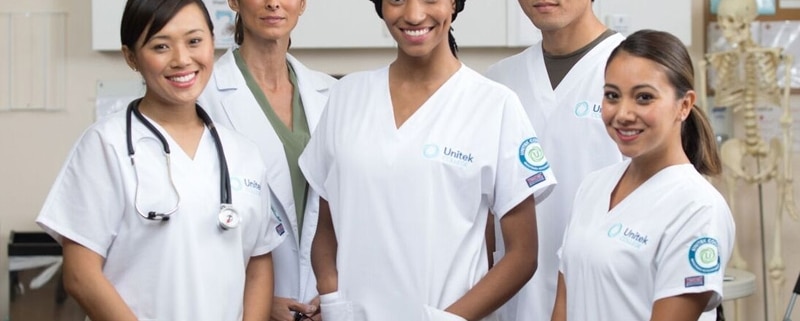 Nursing Training | Launch your Career in Healthcare

Vocational Nursing Training: Train for an LVN Career
A licensed vocational nurse, or LVN, is a licensed practical nurse. The LVN profession is usually quite rewarding, both morally and emotionally. Licensed vocational nurses work directly under physicians and registered nurses as they help care for the ill, injured, disabled and convalescent patients. As a certified LVN, the job responsibilities include providing basic bedside care to patients. This care may include taking vitals (temperature, blood pressure, polls and respiration). They also may give injections, apply dressings and observe patients for adverse reactions to treatment or medications. Nursing is a noble profession as the nurse is often a vital link between patient and doctor. The quest to become an LVN is not necessarily easy. Every state requires that LVNs complete a state-approved LVN training program and pass a licensing exam upon completion. With all the duties that an LVN is expected to perform it is no surprise that LVN training programs typically take about a year to complete.
Choose your Nursing Training Program
Students who wish to become LVNs can choose from a variety of educational environments. Some high schools even offer Vocational Nursing training programs. Students who are working to become LVNs undergo both classroom study and clinical practice that involve supervised patient care. The classroom work involves basic nursing and patient-care from anatomy and physiology to the administration of drugs and first aid. Clinical portion of the student's education usually occurs in a hospital, but it may include an alternate medical setting. Unitek College is a great example of a highly respected training company that offers a top notch Vocational Nursing training program.
After your training
Students receive the skills, education and experience necessary to obtain their LVN license. This places them in a position to be able to pursue an LVN vocation in a doctor's office, hospital or nursing home. An LVN salary will vary from one medical environment to another and from one state to another. Other factors may affect the pay as well, such as experience and the types of shifts. Licensed vocational nurses are growing in demand. The areas that expect the most exponential growth are nursing homes and home health services. While the industry is growing and the demand for licensed vocational nurses is increasing, the supply of nurses comes up short. In a market where supply does not meet demand, employers are going to try to fill that space as best as they can.

* Programs vary by location
** Bakersfield campus is currently not accredited
https://www.unitekcollege.edu/wp-content/uploads/2018/01/nursing-training.jpg
522
800
Unitek College
https://www.unitekcollege.edu/wp-content/uploads/2017/07/unitek-college-logo-01.svg
Unitek College
2011-10-14 09:08:16
2018-01-30 16:20:55
Nursing Training | Launch your Career in Healthcare