Vocational Nursing Schools | Licensed Vocational Nursing Training Information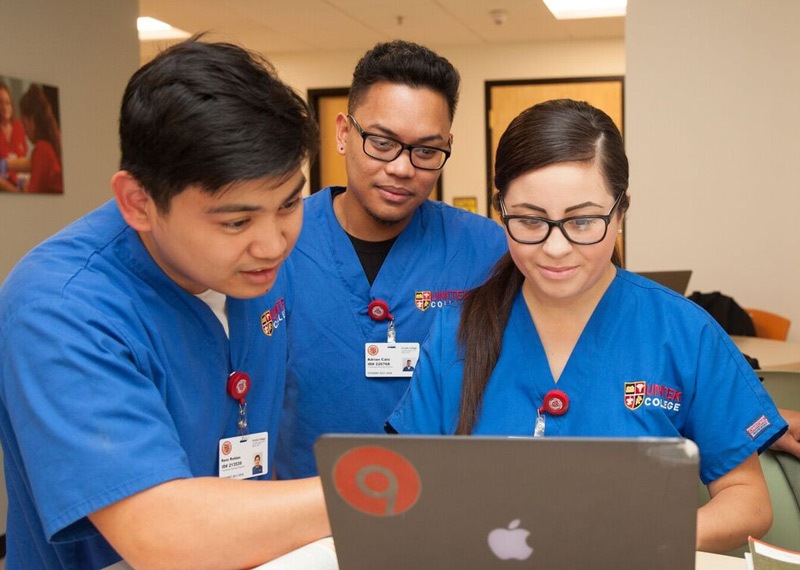 California Vocational Nursing Schools
California is the best place to start a career in the medical branch. The medical industry is well-developed in the State of California and there are many different medical establishments that offer a wide variety of job opportunities. California is also renowned for the quality of the medical schools and other medical educational institutions it comprises. The State has thousands of popular schools, colleges and universities with a remarkable reputation. One such example is that of Unitek College which has beautiful locations all over the state including San Jose, Fremont, San Francisco and Sacramento. Medical students who graduate from educational facilities in California can apply for rewarding careers in the medical industry.
Consider this when Choosing a Vocational Nursing Program
Persons who wish to build a career in the medical branch but lack previous training and experience are advised to start from the licensed vocational nurse profession (LVN). The LVN profession brings many financial benefits and involves performing a series of relatively simple tasks regarding providing patients with basic care (feeding patients, collecting samples for testing, taking vital signs such as body temperature, blood pressure and pulse, preparing and giving injections to patients, applying and regularly changing dressings, etc). In addition, the course of certification is short and doesn't involve a lot of effort or intensive training.
A highly motivated student with inclination towards the licensed vocational nurse profession can become certified in a single year. Although the students' success at the certification exam and in their future professions mostly depends on the quality of the completed vocational nursing program, the results strongly depend on the students' seriousness, dedication to the LVN profession and personal abilities as well. California vocational nursing programs are taught by experienced and dedicated instructors and are based on official LVN coursework. All California vocational nursing programs are divided in two sections: the first section of the program focuses on theoretical learning, while the second one involves applying the learned concepts and techniques into practice.
Careers Available to Students with an LVN
Although the curricular topics covered by California vocational nursing programs may vary, the vocational nursing practice is based on the same steps. During the stage of vocational nursing practice, students learn how to perform a multitude of tasks, and can polish the skills and abilities required in their future professions. California vocational nursing schools are also properly equipped, benefiting students with modern, fully equipped laboratories, spacious classrooms, vast libraries, and so on. All these characteristics have quickly rendered California vocational nursing schools extremely popular all over the country and lots of students from many different States come to study here for their certification exam.

* Programs vary by location
** Bakersfield campus is currently not accredited
https://www.unitekcollege.edu/wp-content/uploads/2017/07/unitek-college-logo-01.svg
0
0
Unitek College
https://www.unitekcollege.edu/wp-content/uploads/2017/07/unitek-college-logo-01.svg
Unitek College
2011-10-14 08:40:37
2018-01-30 16:22:09
Vocational Nursing Schools | Licensed Vocational Nursing Training Information