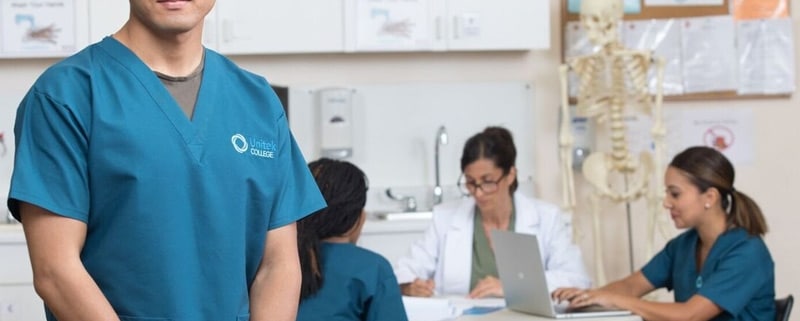 Vocational Nursing Profession- Job Duties, Work Environment, Salary Information

LVN Profession Overview
Licensed vocational nurses (LVNs) work in a wide variety of medical institutions such as hospitals and clinics, where they provide basic healthcare to patients. Licensed vocational nurses usually take care of the sick, injured, disabled and convalescent under the strict direction and supervision of registered nurses and physicians. Common tasks performed by licensed vocational nurses include taking vital signs such as temperature, pulse, blood pressure, preparing and administering injections to patients, applying dressings, monitoring perfusions and blood transfusions, etc.
Scope of Work of a Vocational Nurse
LVNs are also in charge with collecting samples for testing, performing simple, routine laboratory analyses, feeding patients, recording food and fluid intake and so on. Although at present licensed vocational nurses may experience difficulties in occupying jobs in hospitals and other major healthcare institutions, they can find great job opportunities in nursing care facilities and in various home healthcare services.
What Salary Scales Should a Trained LVN Expect?
The work conditions and salary of licensed vocational nurses vary according to the levels of training and experience of the employee and the type of the employing institution. LVNs usually work 40 hours a week, but their work schedule is not always stable and occasionally LVNs are required to work extra hours in weekends or even holidays. The licensed vocational nursing profession involves dedication, lots of effort and responsibility, but can also bring financial benefits. The median annual wage of a licensed vocational nurse in California is $51,150 (Source: www.bls.gov, 11/2013).
Persons who wish to become licensed vocational nurses need to complete the specific training program and validate their skills by passing a licensing examination (NCLEX-PN). Vocational nursing training can be completed in less than a year and is available at accredited vocational schools, like Unitek College.
The vocational nursing programs comprise both theoretical classroom study and supervised clinical practice. Classroom study is based on official, government-approved Vocational Nursing coursework and focuses on conceptual learning. Major topics covered by the Vocational Nursing coursework include anatomy, physiology, medical-surgical nursing, obstetrics, paediatrics, nutrition and first aid. Occasionally, the Vocational Nursing coursework can also account for psychiatric nursing. Clinical practice (the second stage of the licensed vocational nursing program) usually takes places in the hospital, under the supervision of program instructors and physicians.

* Programs vary by location
** Bakersfield campus is currently not accredited
https://www.unitekcollege.edu/wp-content/uploads/2018/01/lvn-profession-overview.jpg
594
800
Unitek College
https://www.unitekcollege.edu/wp-content/uploads/2017/07/unitek-college-logo-01.svg
Unitek College
2011-10-14 08:54:06
2018-01-30 16:21:17
Vocational Nursing Profession- Job Duties, Work Environment, Salary Information