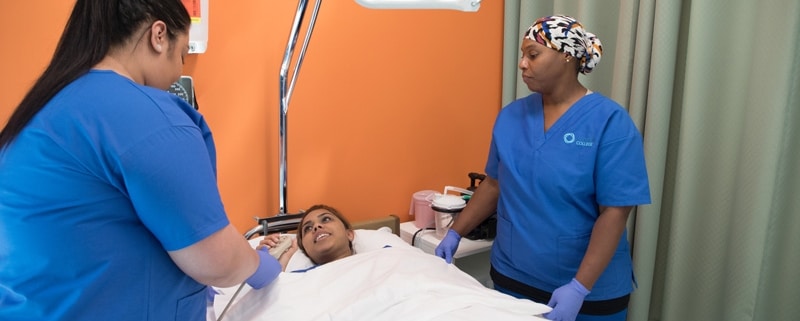 Clinicals: A Major Component of LVN Education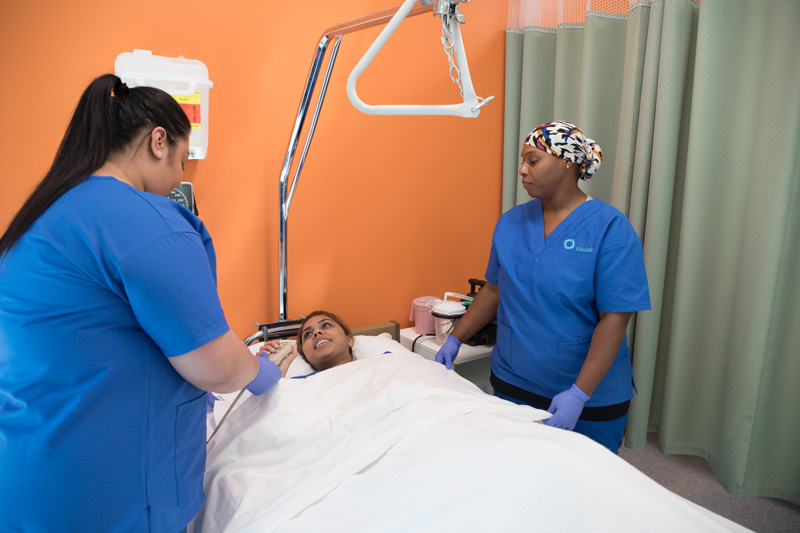 One of the best parts of nursing school is the chance to go to clinicals. Clinicals are like an internship that you go to for class credit. Maybe you've heard horror stories about clinicals: the preceptor who is busy and focused and has no patience for teaching student nurses. Or the unruly patient who won't trust you because you're just a student. Don't let these stories scare you. Sure, there will be some hard times during clinicals, but there will also be great times, and lots of memorable moments. And all of it – good and bad – will be a learning experience. Walking into your first day of clinicals, remind yourself: you entered nursing because you have a lot to offer and you want to help, and you can do it. Below are some tips for preparing for your first clinical:
1.  Select a clinical site
The final selection of your clinical site may not be up to you; your school may have a few hospitals or centers that they work with and you will choose between. Try to choose a clinical site that specializes in a field you would like to pursue professionally. If you want to go into trauma, try to get a clinical in the ER of a hospital. If you want to go into pediatrics, try to get into a children's hospital or pediatrics ward. This will be a great learning experience – it will either confirm that you have chosen the right nursing field, or, if you don't like it, you are one step closer to finding what you do like!
2.  Get your uniform
Have you ever heard the saying, "dress for the job you want"? Your time in clinicals is the physical manifestation of this saying. Dress like a nurse. Keep your uniform clean, keep it appropriate. Many students are hired at their clinical site after graduation, so make a good first impression. The easiest way to make a good first impression? Dress the part. (I promise it will help you act the part as well.)
3.  Don't skip lab
Your instructors are there for your benefit. So needless to say, they plan labs to help prepare you for clinicals. Labs are the place to practice your skills before you practice them on real patients in clinicals. If you get a lot of good lab practice in, you will be a lot more confident during clinicals.
4.  Attend clinical orientation
The clinical orientation is your chance to get acclimated to the clinical site, acquainted with the faculty and staff, and familiarized with the organization's protocols. Ask all the questions you have, as they come. Your clinical leaders will be more than happy to answer; and when you have your answers, you will be more than happy that you asked.
Clinicals are a great place to learn what you like or don't like in the field of Licensed Vocational Nursing. Maybe you love what you're doing clinicals, and decide to pursue that as a career. Maybe you hate what you're doing in clinicals, but at least now you know what you don't want to do. Hey, knowing what you don't like is just as important as knowing what you do like! And most importantly, nursing school clinicals are the ultimate learning experience, because there is no better way to learn than to do.

* Programs vary by location
** Bakersfield campus is currently not accredited
https://www.unitekcollege.edu/wp-content/uploads/2018/01/clinicals-major-component-licensed-vocational-nursing-education.jpg
533
800
Unitek College
https://www.unitekcollege.edu/wp-content/uploads/2017/07/unitek-college-logo-01.svg
Unitek College
2013-09-06 06:50:17
2018-01-30 16:19:15
Clinicals: A Major Component of LVN Education