The decision to attend nursing school should be given careful consideration. There are multiple Bay Area LVN Programs to choose from that range in length, cost, and delivery. Each of these programs will help you progress with your career goals. However, choosing one that aligns with your preferences is paramount.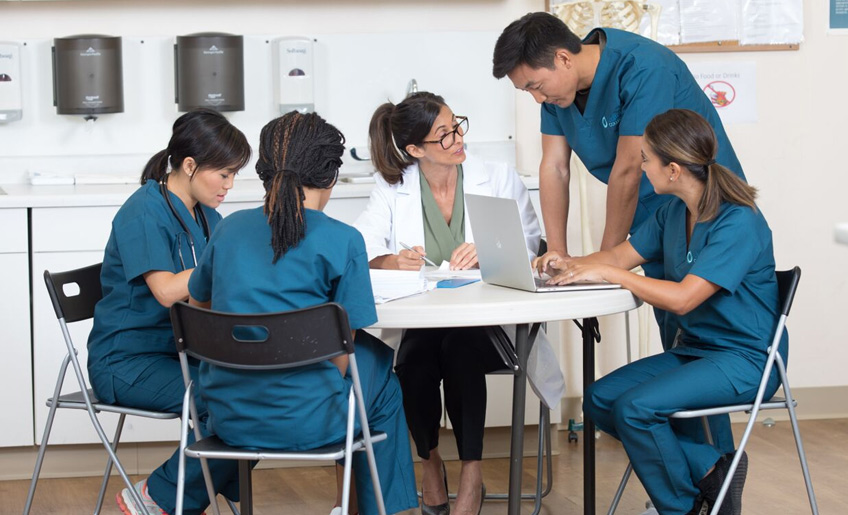 Before enrolling in a nursing program, there are a few critical questions one must ask. It is wise to consider your preferred mode of instruction. There are nursing programs that offer online flexibility, allowing for all coursework or partial coursework to be completed online. It is also wise to consider the teacher to studio ratio in each class. Your preference in this matter may be a good indicator of your career choices. For example, students who learn better in smaller environments as opposed to a lecture hall full of students may prefer to seek employment in private nursing homes rather than chaotic emergency rooms. It's worth noting that several programs at Unitek College feature online classwork and smaller class caps. Additionally, Unitek educates their students through a variety of methods, including lab exercises and simulation training.
How many graduates pass the NCLEX exam?
Some nursing students may not think to ask how many graduates pass the NCLEX exam. Why is this important when choosing a school? The NCLEX exam is a standardized exam that each state board of nursing utilizes to ensure potential nurses meet all necessary standards before entering the field. Graduates of an LVN program who pass the NCLEX exam are then permitted to practice entry-level nursing.
LVN Programs are widely available throughout the country. If you're searching for nursing programs in California, Unitek College offers a Vocational Nursing program that provides quality education and numerous hours of simulation training. The combination of in-class instruction, practical training, and access to healthcare facilities will give students vital experience.
After practicing as an LVN, some professionals feel the need to further their education and acquire a new skillset that will allow them to increase their salaries, move into supervisory positions, and gain specialization within nursing. Along with Vocational Nursing, Unitek also offers an Associate Degree Nursing program (previously known as the VN to RN bridge program) and a Bachelor of Science in Nursing (RN-to-BSN) program. The ADN program may be ideal for those seeking a career as a Registered Nurse. Unitiek has three different nursing programs in the Bay Area.
Currently an LVN and you would like to advance your career
Additionally, if you're currently an LVN and you would like to advance your career, you can apply for Advanced Placement status in the program (AP status allows qualified students to skip the first four semesters). On the other hand, the BSN program is designed for RNs seeking the next step in their career. BSNs build the foundation for higher post-graduate study. They also allow for greater responsibilities in research, teaching, and management positions.
For many years, Unitek College has provided students with quality education as they move through their professional nursing careers. Whether a student would like to pursue Vocational Nursing, Registered Nursing, or the next level in their RN career, Unitek College maintains programs that can fill each of these needs. For more information, please visit our website or contact one of our seven campuses.
Our VN training programs in the Bay area are:

https://www.unitekcollege.edu/wp-content/uploads/2018/04/bay-area-lvn-programs.jpg
515
848
Unitek College
https://www.unitekcollege.edu/wp-content/uploads/2017/07/unitek-college-logo-01.svg
Unitek College
2018-04-10 17:34:12
2018-04-10 17:36:05
Bay Area LVN Programs