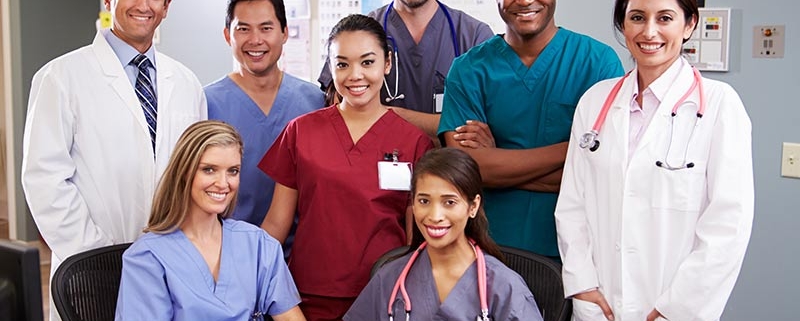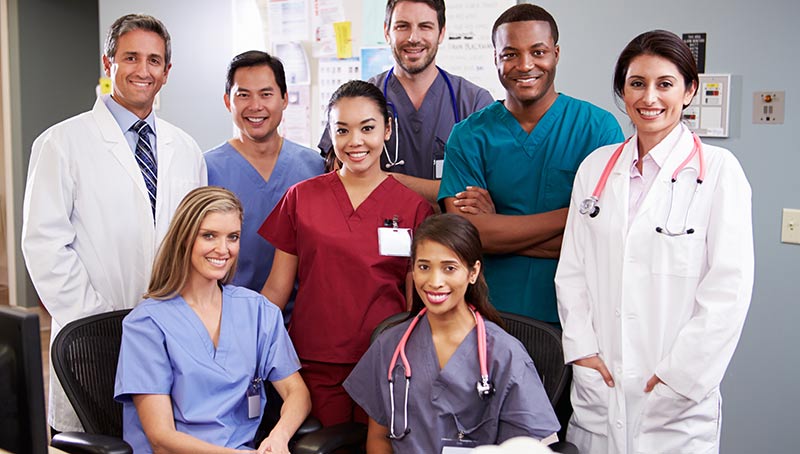 If you aren't familiar with Unitek, they are one of California's reputable healthcare and nursing colleges. Taught by field experts, Unitek programs teach the best-practice clinical technique and theory used in the field today. Their graduates are equipped with sought-after skills, and they are prepared to excel in many of the fastest-growing careers in healthcare.
Without a doubt, Unitek College offers a variety of programs. Aspiring nurses can start a new career path in as little as 12 months with Unitek's Vocational Nursing program. Those who would like to advance their nursing careers can also obtain a Bachelor of Science in Nursing (BSN) degree through one of three pathways. Whether you have a high school diploma or years of nursing experience, the BSN program can create a foundation for career advancement, management positions, and higher salaries.
In addition, those searching for Medical Assistant schools will find a dynamic program at Unitek. Medical Assistant program lengths often vary, but Unitek's MA program can be completed in as little as 9 months. Aspiring Dental Assistants, Medical Office Administrators, and Information Technology professionals can also find accelerated training at Unitek College…
The Dynamic Roster of Programs
+ Vocational Nursing: Nurses are essential to the success of a healthcare team. They complete critical tasks, such as running tests, updating charts, and changing intravenous fluids. Nurses will always be needed in the current fast-paced world of healthcare.
+ Bachelor of Science in Nursing: BSN degrees can often lead to higher-level responsibilities, management positions, and greater salaries. They provide Registered Nurses with the skills they'll need to fulfill more advanced roles in healthcare.
+ Medical Assisting: Medical Assisting is a dynamic career that includes both administrative and clinical responsibilities. Medical Assistants can usually be found in the following environments: physician offices, hospitals, clinics, laboratories, private healthcare facilities, and health industry providers.
+ Medical Office Administration: Medical Administrators are vital to office management in healthcare facilities. They fulfill many roles and help ensure the success of a medical office. Typically, they have an eye for details, excel at organization, and communicate efficiently.
+ Dental Assisting: Dental Assisting can be a great career choice for those who would rather work with their hands than at a desk. While Dental Assistants act as a second pair of hands for the dentist, they also have a detail-oriented nature and an affinity for oral hygiene.
+ Information Technology (IT) Professional: In a world of advancing technology, the need for Information Technology professionals is rising as well. They are often responsible for troubleshooting the software, hardware, and security issues that businesses encounter.
More About Unitek College
Founded in 2002, Unitek College is an accredited, private institution that combines unique academic and technical specialties to provide excellent training programs in healthcare and nursing. With seven campuses in California, Unitek offers educational programs in the cities of Fremont, San Jose, Hayward, Concord, South San Francisco, Sacramento, and Bakersfield.
All of these locations offer a number of comprehensive yet efficient programs. If you're interested in healthcare or information technology careers, please visit Unitek's contact page and reach out to a school representative.
Change your future, today!
https://www.unitekcollege.edu/wp-content/uploads/2018/11/certification-for-medical-assistants.jpg
454
800
Unitek College
https://www.unitekcollege.edu/wp-content/uploads/2017/07/unitek-college-logo-01.svg
Unitek College
2019-05-16 05:15:51
2019-05-10 12:18:19
A Look at Unitek College's Programs