Are you interested in becoming an Information Technology professional? There are various specialties in the IT field, and vocational programs can equip you with the necessary skills. While you should consider a school's location, cost, and accreditation, it's just as important to pick an educational program with the right coursework. Delving into these classes will also give you a glimpse into your future career.
Previously, we looked at our BSN, MA, VN, and DA programs. Now we've put together a detailed outline of our IT courses at Unitek College…
What Exactly Is Information Technology?
Information Technology involves the use of various systems—largely computers and telecommunications—for storing, retrieving, and sending information. It's a rapidly growing field that's projected to create about 557,100 new jobs. The IT program at Unitek prepares students for a career as a network support technician or a computer user support specialist/helpdesk technician/desktop support technician. Some benefits include experienced instructors, employment assistance, and financial aid options.
To give you a better idea, below are course descriptions for the IT program at Unitek. Even more information can be found in the school catalog (you can also learn about the profession with our FAQ blog post).
IT Courses at Unitek College

+ Office Suite Support
The depth and detail of this course will help prepare a student for a help desk position or office support.
This course presents essential introductory and advanced features of Microsoft Office 2016. It includes video, interactive demonstrations, and advanced Office skills to assist a student if they wish to pursue Microsoft Office Specialist certifications for each topic (Word, Excel, PowerPoint, and Outlook).
+ Basic Networking Essentials
This module will prepare the student for a network support position.
The course covers the knowledge and skills necessary to do the following:

Manage, maintain, troubleshoot, install, operate, and configure basic networking infrastructure
Describe networking technologies and basic design principles
Adhere to wiring standards
Use testing tools
+ System Security
This module will prepare the student for a system administrator position.
Students learn the skills required to:

Identify risk and participate in risk mitigation activities
Provide infrastructure, application, operational, and information security
Apply security controls to maintain confidentiality, integrity, and availability
Identify appropriate technologies and security products
Operate with an awareness of applicable policies, laws, and regulations
+ Windows Desktop Essentials
The module will prepare the student for a helpdesk or system administrator position.
This course teaches students to configure Windows desktop computers under several common scenarios, including: installing, upgrading, and migrating, configuring hardware and applications, configuring network connectivity, and monitoring and maintaining Windows systems.
+ Windows Server Essentials
This module will prepare the student for a server support position.
This course provides an overview on entry-level server management. It includes coverage of Active Directory and Network Infrastructure organization. Overall, the focus of this class is learning to install and setup a server in a domain environment. Various server roles are covered, including DHCP, DNS, and Domain Controller replication.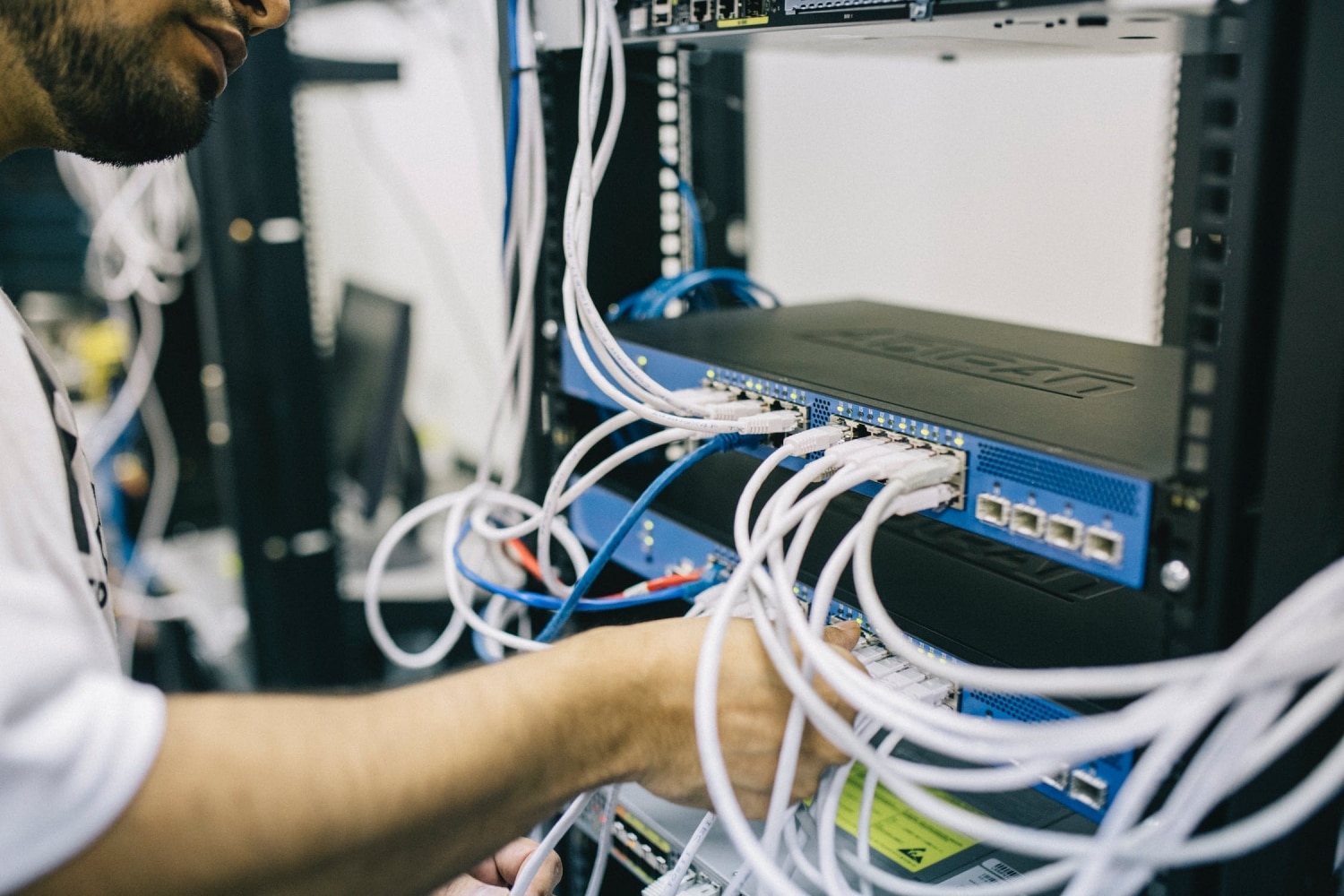 + PC Hardware
This module will prepare the student for a helpdesk or computer repair position.
This course covers the fundamentals of…

Computer systems, networking and security
Identification of hardware, peripheral, networking, and security components
Basic functionality of operating systems
Basic troubleshooting methodologies and safety procedures
Security practices
+ IT Externship
This module prepares the student for a full-time work environment in Information Technology.
Consists of a supervised experience—paid or unpaid—at an appropriate technical facility. It provides students with an opportunity to practice/be exposed to administrative and technical procedures. The student will report to a site supervisor during this 160-hour externship. Ultimately, the module provides a transition from the classroom and lab environment to a "real world" environment with "real world" issues to be addressed.
An Overview of Unitek College
Founded in 2002, Unitek College is an accredited, private institution that combines unique academic and technical specialties to provide excellent training programs in healthcare and nursing. With seven campuses in California, Unitek offers educational programs in the cities of Fremont, San Jose, Hayward, Concord, South San Francisco, Sacramento, and Bakersfield. All Unitek College campuses offer healthcare career training and clinical education experiences.
If you'd like more information, please visit Unitek's contact page and reach out to a friendly school representative.
Learn how to help others with Unitek College!
https://www.unitekcollege.edu/wp-content/uploads/2019/08/what-exactly-is-information-technology.jpeg
1001
1500
Unitek College
https://www.unitekcollege.edu/wp-content/uploads/2017/07/unitek-college-logo-01.svg
Unitek College
2019-08-16 05:15:48
2019-08-09 12:13:27
A Look at Information Technology Courses